I've seen him do that a few times in past videos…I had the same sentiments
I wouldn't hold that against him.
I have to double check what year it is when someone asks about my age now lol
haha i am getting there, I turn 41 tomorrow but have been telling people I am 41 for the last month… i never seem to know lol
American Dream Nut Butter new flavors Sept 22nd (Tuesday)
Big Apple Almond Butter (Apple Pie blended into Almond Butter)
Pumpkin Cheesecake Almond Butter (Pumpkin Cheesecake & Graham Cracker)
Butter my Cookie Almond Butter (Biscoff Cookies, Toffee, Chocolate Chips)
Autumn Harvest Peanut Butter (Granola, White Chocolate Chips, Cranberries)
All Treats No Tricks Peanut Butter (Blend of candy)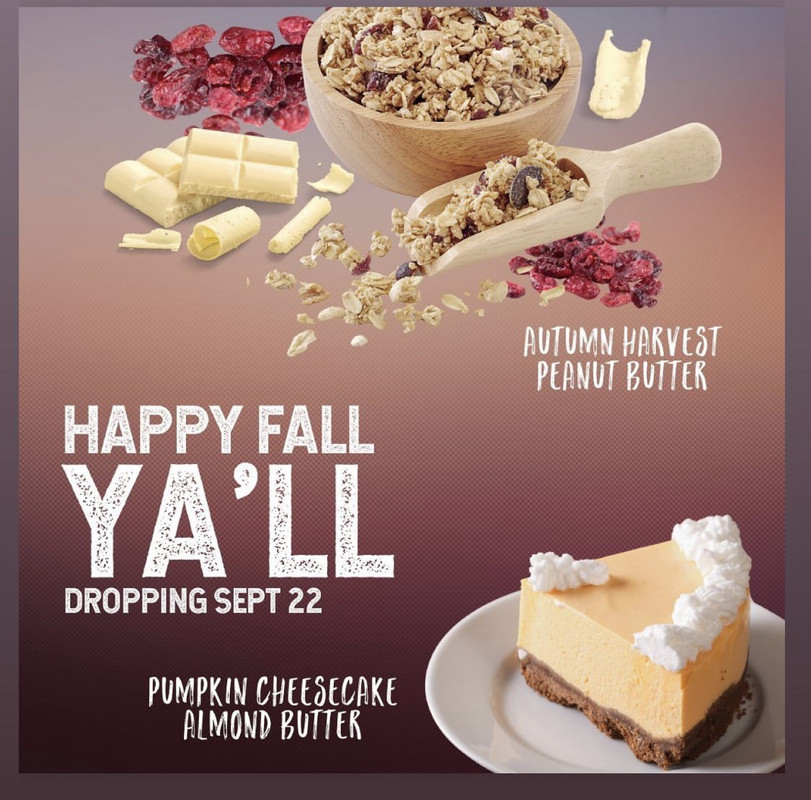 20 Jars will be had on Tuesday of the almond butters.
From @Extrabeef on IG
Ghost multi drops this week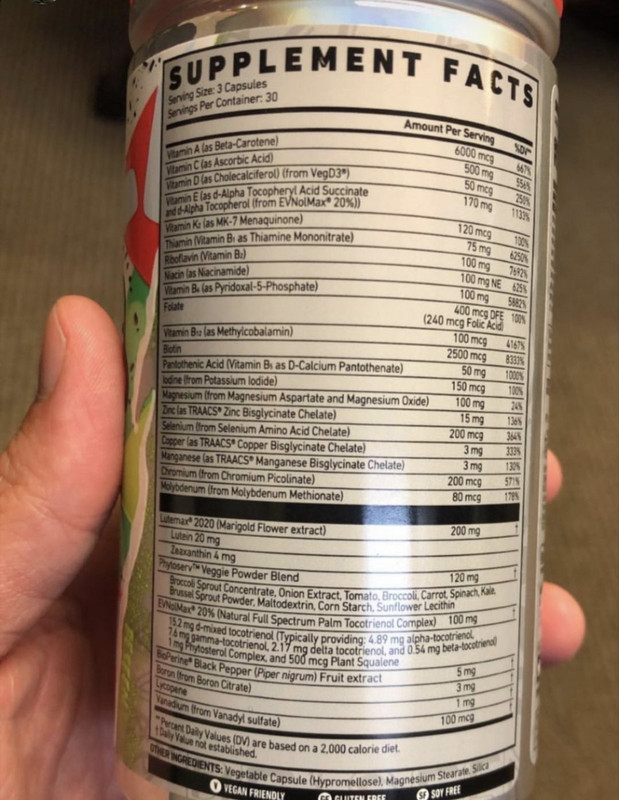 Always nice to see companies give attention to their Almond Butter lines when developing new flavors

and because of the fall launch, key lime, starberry and squeeze the day will be going away monday night!! Chipwrecked and smores stick around for a bit longer though
I have a sinking feeling that I'm in the minority with my love of the Key Lime Cheesecake and that it might not be back. Better buy a few hundred now.
oh no I LOVE that one!! and the orange (sold out already since it wasn't super popular) I ordered a few jars of the lime the other day in case they don't bring it back next summer…it reminds me of squeeze the day but a little better
Ghost Energy. So far I've had Tropical and Redberry. Redberry is freaking awesome.
Exactly… The secret is the cheesecake – brilliant combination alongside Lime and Almond Butter.
Interesting - I am curious to see how it compares to the Kaged Muscle multi. Surprised at the large Vitamin A dosage.