CEL Anabolic Effect
What To Expect?
- Competitive Edge Labs promotes an extensive list of benefits and effects for its latest entry into the muscle-building category.
The supplement's primary benefits make a true all-in-one type formula providing support:
Help building lean muscle

Improve Strength

Improve endurance

Aid weight loss & Body Composition

Improve Pumps & Fullness (S7 Inclusion)

Improved Nutrient Uptake (Astragin)
Formula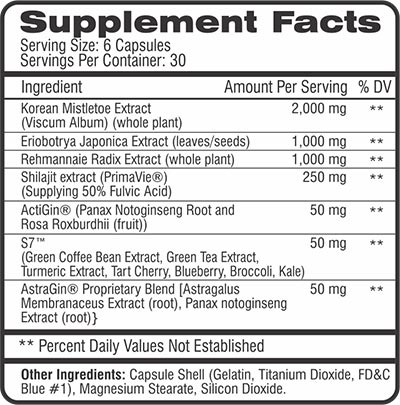 Dosing
3 Caps will be taken with my first meal (9-10AM)
3 Caps will be taken with an afternoon meal (4-5 PM)
Daily Supplements
CL Ornnge Triad (Multi)
CL Oximega (Fishoil)
Evomuse Gut Health (Probiotic)
Xtend Elite (Intra)
Fullblitz & VasoBlitz (Pre-Workout)
Digestive Enzymes (Each Meal)
Magnesium (1x a Day)
5000 IU Vitamin D3 (1x a Day)
Whey (As Needed for Protein Intake)
Current Training
John Meadows Creeping Death 2.0 (Will Run throughout this log)
Controlled Diet
**** Throughout the Log I will keep calories the same without any modification in nutrition to address how well it works in a controlled environment ****
Training Days ~ 2250
Non Training ~ 2000
Starting Pictures & Weight
Weight: 170
** Will update weekly with changes in strength, weight, mood, pictures, and anything else I feel is necessary to back the products claims.