Thanks to @stad0203 for this C4 case!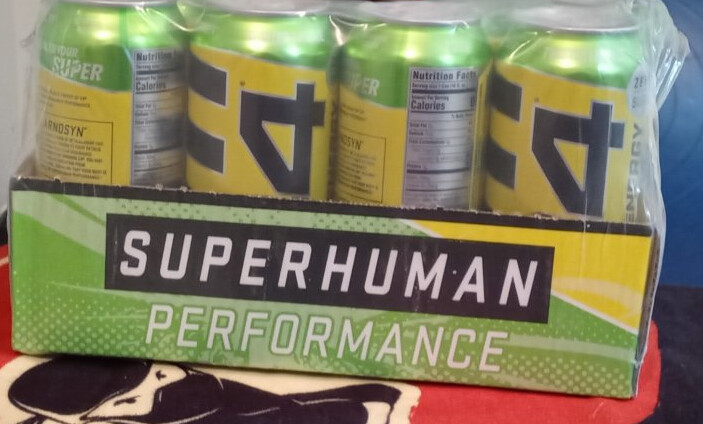 Twisted Limeade is an ok flavor but not one I'd buy again. It's basically Sprite with a hint of Lime. I was envisioning a strong lime flavor similar to a green snow cone. The flavor is fine, however it is a ho hum flavor when it comes to energy drinks. This was my second flavor. I thought Frozen Bombiscle was way better, something I'd buy again (review below).
As far as effects, it is a good low stim on-the-go option. The stim effect felt more than 200 mg caffeine. I downed it fairly quickly for an intense 75 minute bike ride which was enjoyable. The Beta Alanine tingles came on fast and were very pronounced. Performance seemed better than with my normal two cups of coffee. I wish it had a transparent label so I knew how much Betaine is in it with 2.5g being an efficacious dose. I'm sure many would like to know how much Citrulline and BA are in it too.
My personal preference is to drink one of these fast. I liked the effects better than just sipping on it which I did with a Frozen Bombiscle.
C4 Energy On the Go - Frozen Bombsicle review - Supplements / Supplement Reviews - PricePlow Forum