Nutrabio Natural
PRE & Intra Blast
Beta Samples
You will receive one beta tub of a flavor for each product and a packet of the other flavor for each product.
I have 25 Beta Samples to give out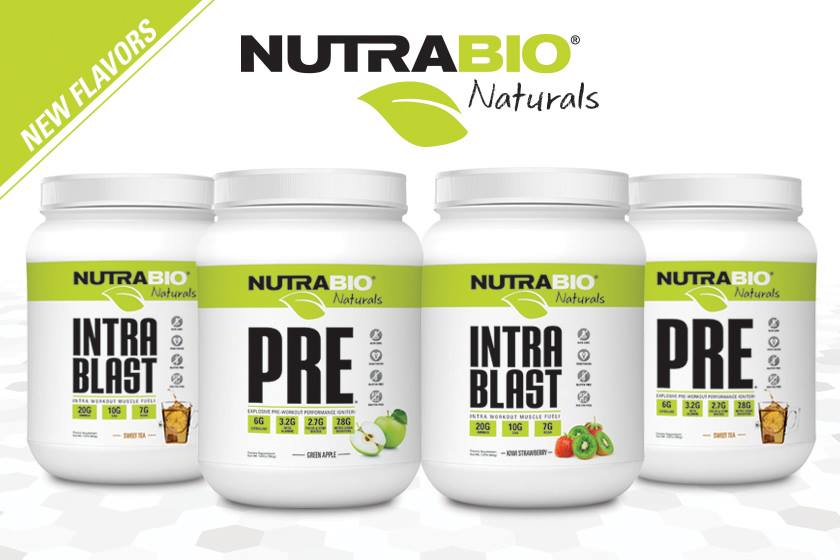 Flavors
You will receive both all flavors
PRE
Green Apple
Sweet Tea
Intra Blast
Kiwi Strawberry
Sweet Tea
The Difference
All flavoring, sweeteners, and colors are 100% Natural.
Removing sucralose, replacing it with non bitter stevia
On PRE we removed a caffeine source and replaced it with
Green Coffee Bean for a natural energy source.
And like all NutraBio products, we use no artificial dyes or colors,
they are NON GMO, Vegetarian Kosher, have No fillers or excipients,
No proprietary blends, full dosages, and full label transparency…
The taste has many are saying, taste better than our regular products!
How to Enter
Tell me how you will benefit from a more natural ingredient product and less chemicals.
Rules
MUST Post a Forum Review - and Discuss the Flavor, Experience, Effects and anything else you notice.
Age: 18+
USA ONLY