MuscleTech Nitro Tech Vanilla Funnel Cake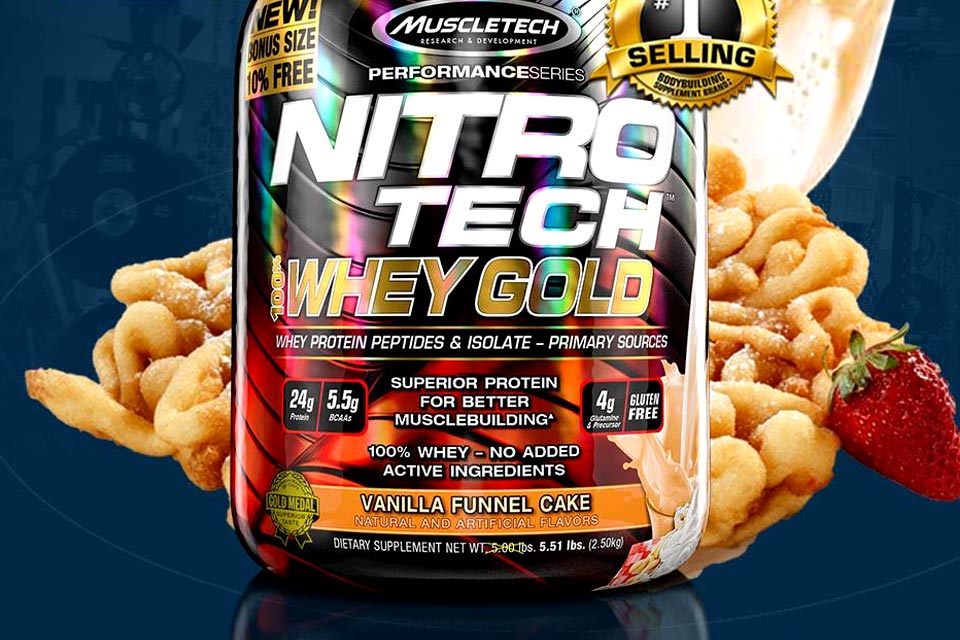 Taste
Vanilla Funnel Cake – Funnel Cakes are a popular dessert you find at a fair. They are deep fried dough that is covered in powdered sugar. At first I thought this would be a glorified vanilla, but I was wrong. This flavor is heavy on cake batter with a luscious sugary aftertaste. I personally really enjoy this because funnel cake is a favorite dessert of mine. MuscleTech did a great job on replicating a very caloric dense dessert, but the buttery undertone of the dessert aspect is the only missing piece to the puzzle. Overall this is very well done and easily one of the best flavors on the Nitro-Tech line.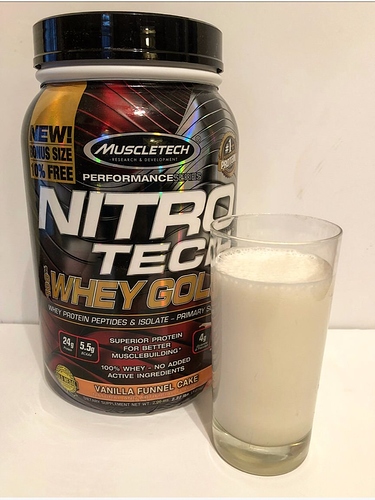 Mixability
I mostly use protein powder mixed in yogurt to make sludge/protein pudding. The powder mixes on the thin side (mostly isolate and concentrate). There are added thickeners in the protein powder, which make it thicker then most straight whey proteins like Optimum, which is thin as water. While this is not as thick as blends it's a fine mesh between a straight whey and blend. When mixed in a shake I did 6-8oz with a few ice cubes and it came out with no clumps.
Formula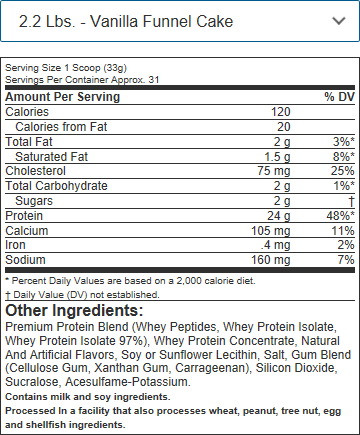 Per Scoop:
2g Fat
2g Carbs
24g Protein
The formula is mostly WPI with WPC complimenting the protein matrix. There are added gum's and thickeners to help thicken the protein shake (but not by much). The protein is also flavored with sucralose as its sweetener. Overall a low calorie protein powder that is very cost effective and straightforward formula.
Cost
I got two tubs at a B1G1 50% off and an additional 20% off making it around $37 for 4 pounds. At that cost that is very reasonable given the cost of raw materials on the market today. Let alone the flavoring on this protein is one of MuscleTech's best in the nitro-tech gold series. For the cost, flavoring, and how well it mixes in shakes and pudding it was a steal of a deal to try a very highly praised protein powder.