Thank you to @TeamCellucor @Cellucor @stad0203 for getting these in my hands.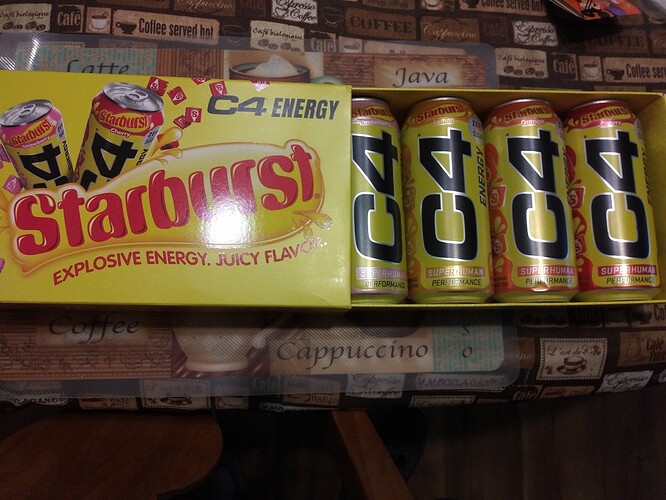 First off, coming from a printing and design background, I appreciate the artwork and materials used for the box and inserts that were included. Most people don't pay attention to these details but knowing all that is involved with designing, printing and finishing a piece like this, I had to take a moment to applaud C4 for this work. The design and finish on the cans is also superb. All around wonderful presentation.
First flavor I tried was Cherry: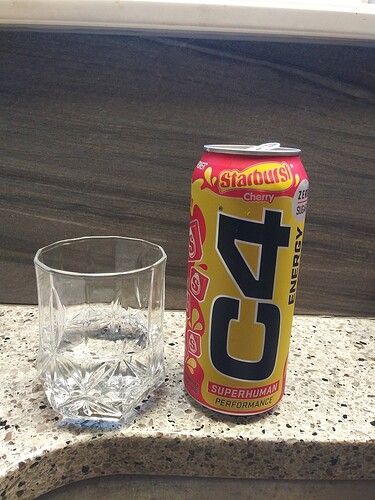 First thing you will notice if you pour the contents into a glass is the liquid is crystal clear. Nothing floating around or any type of cloudiness to the liquid. Carbonation level is perfect for me. I've had some drinks with too much carbonation and some with too little but this version is great.
As for the flavor, the cherry base is a little weak for me. I would like that to be pumped up a little bit to get a more distinct cherry on the front end. The back end and after taste is a great reminder of the experience in chewing a piece of Starburst candy. Very well done on that aspect. Could it be stronger? Well yes, of course but that may be difficult or effect other aspects of the drink and experience.
Rating: 9/10 – Increase the cherry flavor on the front end and this would be a 10 for me.