Down in Portland for some contracting work for the next 6 days. I also will head back for another week in Mid May, so thought I would use this time to run my samples that I have accrued over the years. I'll post my sample stack each day and then my thoughts.
Here is tomorrows stack for Squat day: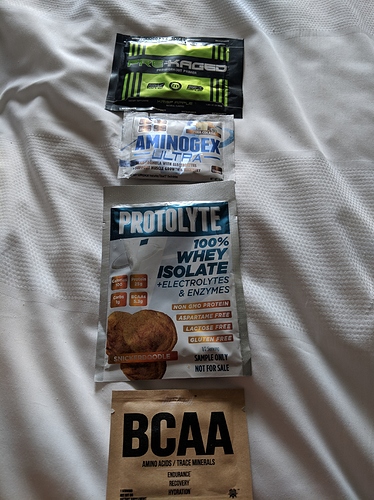 Pre: Pre Kaged (Krisp Apple) - Never tried this, so looking forward to it
Intra: Aminogex (Pina Colada) - Ran this in the past and really enjoy it, never tried this flavor though
Post: Protolyte (Snickerdoodle) - Run this as well in the past, love this protein. New flavor for me though.
Later in the day: BCAA by Inspired (Watermelon Ice) - First time running this
Stay tuned…