Thought I would just keep this mini log consolidated since I have been jumping into C4 products lately. It has honestly been years since I have taken C4 PWO, and usually it is not a go to for me. I never did take the sample of C4 Ultimate yet, I will do that soon as I am coming off of being sick while I was in Portland.
C4 RTD
Cotton Candy: I really enjoyed the Bang Cotton Candy Flavor, and this one is even more flavorful. It tastes very similar but just packs a little more punch to ease that sweet tooth.
Orange Slice: I grabbed a Diet Orange Fanta and had that a day prior to trying the Orange Slice C4. This tastes identical, its amazing! I am enjoying the hell out of it.
Midnight Cherry: Finally got to try this out and yeah its pretty damn good. Has a real nice hint of Cherry to it, and gives you a very light Cherry Coke flavor to it.
My current favorite energy drink. This gives me a nice clean boost to get me through those afternoon blues, with great flavors to boot! No weird jitters or anxiety.
C4 Shot Rocks
First, thank you @burntreality and Nutrabolt for the opportunity to try this out. I recieved a 12 pack of the Blue Razz. I will add photos as this journal comes along. I took my first vial on Friday and here are my initial thoughts: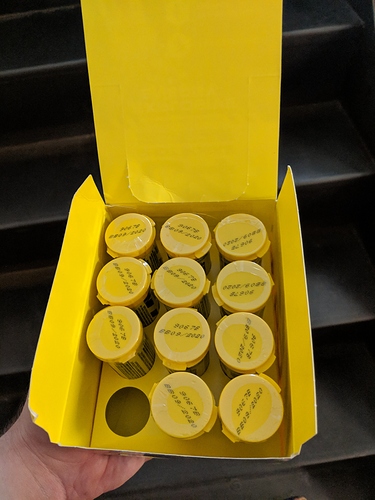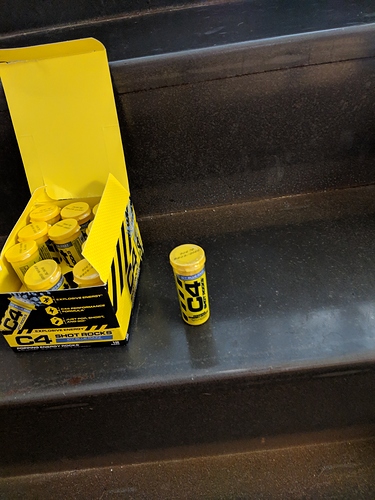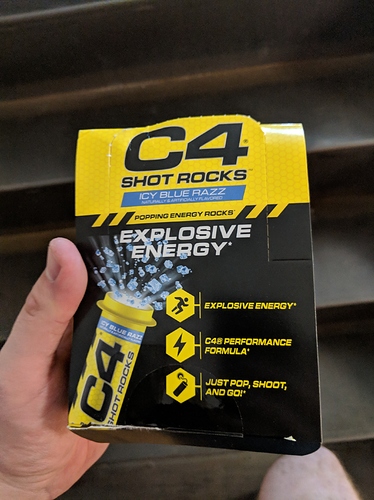 Packaging: I thought packaging was pretty awesome, a nice grab and go PWO. Even easier than a can. Very nice presentation here guys.
Taste/Feeling: I got a slight Blue Raspeberry taste here, but what I was most impressed with was that it actually felt just like dumping a packet of pop rocks in your mouth. Made me feel like a kid again. Had the snapping sounds and all, was awesome. Immediately after though I got really thirsty, so I suggest slamming some water down with it.
Eff: I have not taken C4 in years, and even years ago it never did that much for me. This was okay, gave me a very minor energy boost and I ran into a major GI distress issue. I had to stop my workout twice to hit the bathroom which is very strange. HOWEVER, there are some caveats to this. I did fall ill in Portland prior (if you wondered why my sample log suddenly stopped) so was still recovering. So that and the tiredness may have been that and not the product in itself. So before I go making statements I will run through the box and hand 1 or 2 samples out to my trusted gym bros to get their reactions. I also took the weekend off to ensure I am 100% and am now getting back in the action today.
More to follow on this. As I type this I am drinking down Orange Mango C4 Ultimate. I will post my thoughts on this later.