2018 is just around the corner, and on January 1 I begin shredding for my first bodybuilding competition in June. I'll be competing in the Masters (I'll be 41 at the time of the show) and Open Bodybuilding classes at the Naturally Fit Super Show here in Austin. I'm going to start tracking and sharing my journey here. Hopefully it will help me with accountability, lol!
First, a little back story…
It has been quite a journey so far. Until this year, I made up my own workouts (no trainers, no forums, just winging it), not really making much progress. Then in January 2017, I started training with Alex (yeah, that guy you sometimes see in the PricePlow videos) at FTA Gym simple goal of packing on muscle. Trainers at the gym would joke with me, saying it's a waste that I don't compete with my physique

. So, finally in July, I broke down, and said…"okay…maybe". So we continued packing on muscle through 2017, with the intent of shredding in the new year.
Over the course of this year, I packed on 20 lb while maintaining 20% body fat. Here's the stats:
January 2017: Began training regimen, 5-6 days/week
Weight: 187 lb
Body Fat: ???
Caloric intake: ~3200 (not really tracked)
July 2017: Midyear check
Weight: 199 lb
Body Fat: 20% (caliper)
Caloric intake: 3200 cal (tracked)
December 2017: End bulking phase
Weight: 207 lb
Body Fat: 20%
Photos at end of bulking phase (December 2017)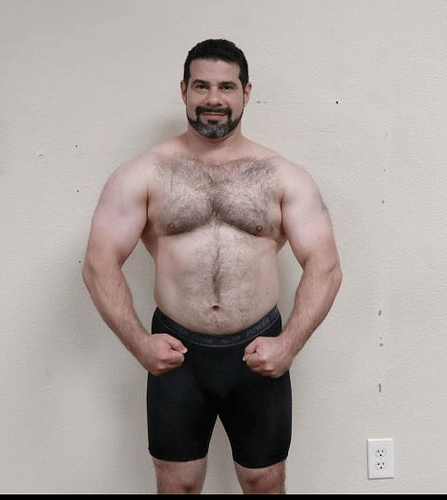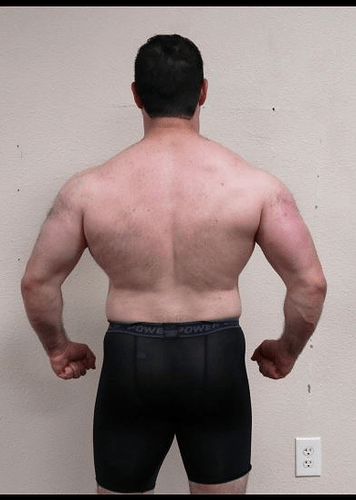 My blood pressure has always been high (~140/90), and my blood work has been marginal (Cholesterol, HDL, LDL, glucose, etc…). I want to see if prepping for the competition will improve them.
I track my blood pressure daily, and publish the numbers here.
Here's my blood work from May 2017. I selected what I think are the most important numbers, along with all numbers that are not "normal". I'll run it again as I get closer to the competition…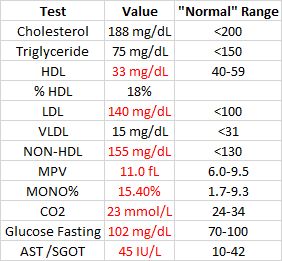 So, let's get this started! On January 1, my caloric intake will be reduced to 3000 (185 g Protein, 285 g Carbs, 125 g Fat), and cardio will be added to my routine.
I'll post updates as I go on this journey, and I hope y'all enjoy following along!
Cheers!
Chadd