February's turning out to be pretty good!
We already have the blog-based free sampler discussed here.
But now you can order one directly from NutraBio themselves, using our coupon code to drop the price to on the house!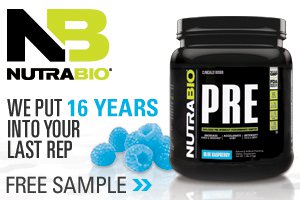 Just snag the coupon code here, follow the link (landing here), use it at checkout, and you've got yourself a free sample coming straight out of @ExtraBeef's salary!

Enjoy the takeover!