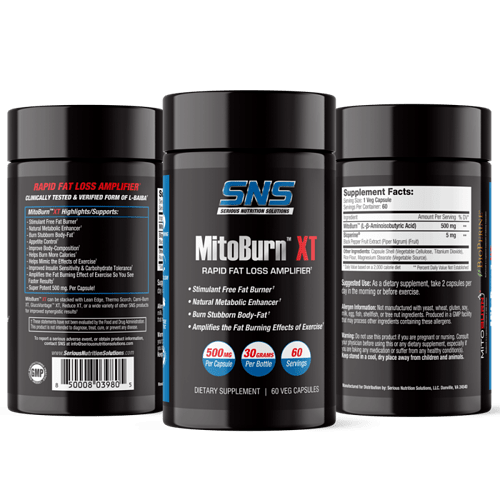 MitoBurn™ is the first clinically tested and verified form of L-BAIBA. Increased L-BAIBA levels are associated with many of exercise's numerous benefits, including amplifying the fat burning effects of exercise so you see results faster.
MitoBurn XT is available on the SNS website and will be shipping to retailers starting Tuesday.
For a limited time, use coupon code memorialday30 to save 30% off which will make your price be 27.99 each.