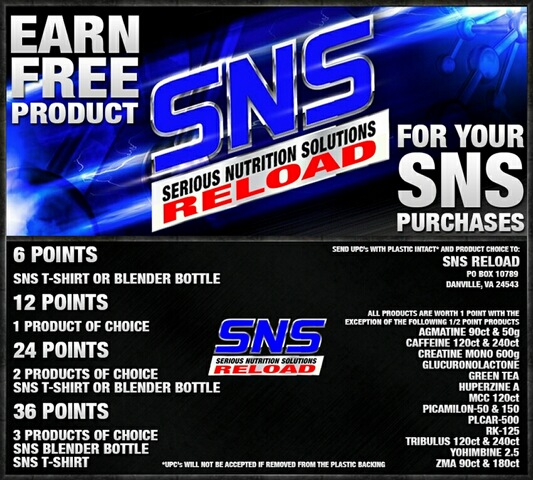 Serious Nutrition Solutions (SNS) does have a reload program. This means that for each product you purchase from us will have a points value assigned to it and if you save up enough points, you get free stuff. Don't forget to hold onto those empty containers guys,it doesn't get any easier than this to get free product. If you have not signed up to our newsletter,now is the time,with some big things happening in the near future for SNS you don't want to miss out on all the latest info and updates! As little as 6 points can earn you some gear from us. So get to saving the labels.
http://www.seriousnutritionsolutions.com/
Note: Once we launch the new site, we will have an updated chart of product values point wise.