SNS Recomp20 LOG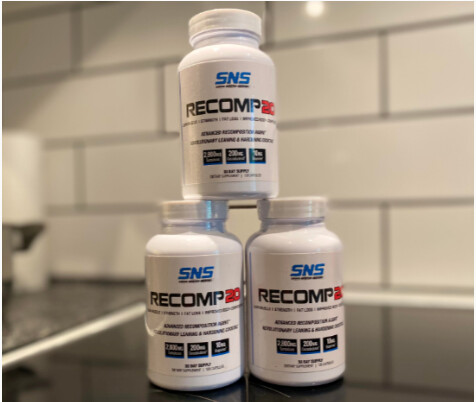 I got this in the mail over the weekend and figure id throw up a log!
Dosing is pretty straight forward on Recomp20. 2 caps, twice a day.
I will take 2 with my pre-workout meal (meal 1) at 5am and 2 with meal 4 at 5pm.
So every 12 hour I will get a serving.
I've been Lean Bulking for 3 months now with very good results: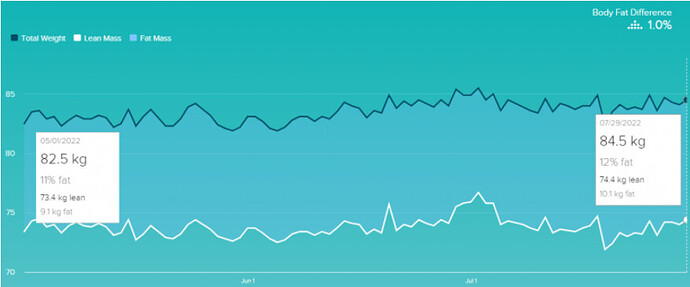 My plan is as follows:
August:
Add Recomp20 to my daily routine but without changing anything else. See what kind of results that yields.
September:
Potenitally increase my daily caloric intake while continuing with Recomp20.
October:
Based on how September went im either going to keep going with a Lean Bulk and Recomp20. Or add SNS ThermoScorch and SNS TTA-500 and run a mini cut.
November, December and January:
I will be out of Recomp20 and most likely done with a mini cut, so I'm going back on a Lean Bulk and adding CEL Ecdy-Plex.
DIET
My current diet is a carb cycle setup as I love that. I do one low day (recovery day), 4 medium days and 2 high days (leg days). I also allow myself 2 free meals a week if I feel like it. Mostly it's some extra food on the weekend or if my fiance bakes or if we just feel like doing something special.
The last couple of years ive been following The Vertical Diet by Stan Efferding and i've never felt better. The diet revolves around getting enough of all the micronutrients thru a solid food selection and having optimal digestion.
​
LOW DAYS - 2800 KCAL ---- MEDIUM DAYS - 3250 KCAL ---- HIGH DAYS - 3600 KCAL

TRAINING
Im lifting 6 days a week with 1 day completely off.
It's an Arnold/PPL hybrid.
Split looks like this:
Monday - Off
Tuesdays - Legs (with focus on hamstring)
Wednesday - Back and Chest
Thursday - Shoulders and Arms
Friday - Legs (with focus on Quads)
Saturday - Chest, Shoulders and Triceps
Sunday - Back and Biceps
Cardio
I'm following Stan Efferdings suggestion on doing 2-4 ten minutes walks post meals every day. The reasoning behind these walks are that they will improve insulin sensitivity, decrease gas, improve digestion, decrease DOMS and aid in recovery. I also walk my dogs a couple of times a day. I usually get from 14k to 18k steps each day.
Mobility
I start and finish every workout with mobility drills, stretching and foam rolling.
I usually spend around 30-40 minutes per session at this.
EXPECTATIONS
As with everything SNS comes out with I know im getting the highest quality.
Ive never used this ingredient before and Im very excited to see what kind of results it can give me. With how detailed I am with everything its always pretty obvious if something works or not.
Hopefully it will help me keep gaining muscle without putting on more bodyfat while eating more.
So basically I want the holy grail of supplements, nothing more