I was very excited to get this in the mail, as White Monster Ultra Zero is my favorite energy drink.
We all know about Total War. This isn't the original formula, so at best this is a good preworkout but not one that I would personally select as my pre of choice.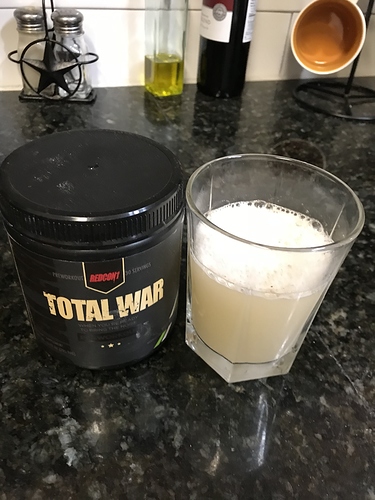 I will say this taste was closer to the real White Monster than I anticipated. There is a strong citrus burst primarily comprised of grapefruit, as too the White Monster possesses.
There is no carbonation, so the taste/feel is different. I think it isn't very sweet so it doesn't taste as good as the actual energy drink.
Overall, I came away impressed with the attempt to mimic the White Monster flavor, and it was surprisingly much close than I believed it would be.