PES Chocolate Peanut Butter Vegan Select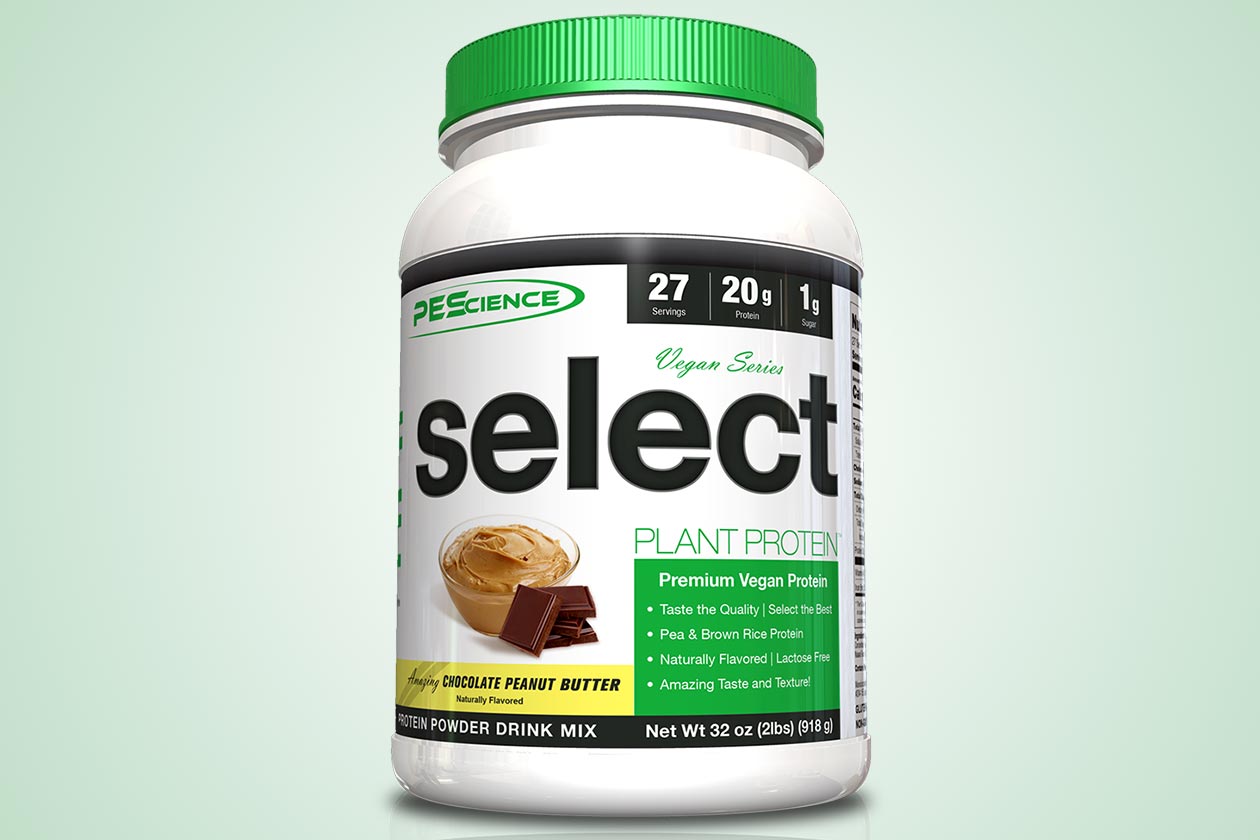 Taste:
Chocolate Peanut Butter – PES really perfected the milk chocolate flavor, but the chocolate to peanut butter ratio makes the chocolate in command. The peanut butter flavor is on point with a welcoming dense and creamy addition, but it's doesn't carry enough weight to match the chocolate. While the balance is in favor of chocolate I would state this is a 60/40 ratio of chocolate to peanut butter. If PES could touch up the amount of peanut butter offered in the vegan protein it would replicate the regular select flavor. PESciene's regular chocolate peanut butter is a top seller, and it is no surprise to carry this over to the vegan option. Overall a very good addition to the PES Vegan lineup and a must-try for chocolate peanut butter fanatics.
Rankings:
Peanut Butter Delight
Chocolate Peanut Butter
Chocolate
Cinnamon Delight
Vanilla
Wild Berry
Mixability:
For those who have had PES Select, they know it mixes with ease even for a vegan protein powder. While vegan protein powders are thicker in texture Select has no issues when mixed in 8-10oz of liquid. I prefer using almond milk, but I have had success with water as well. My favorite way to use PES Select Vegan is mixed with a 6oz yogurt and 1 scoop of protein. This forms a very thick protein pudding that is great for topping on rice cakes, mixing with cereal, and throwing in a fruit. I have baked with Vegan Select and I found it works best with binding agents (Cheesecakes, Puddings, and other thickening agents). If you are looking to make rising agents (Pancakes, waffles, bread) I would stick with the regular PES Select as blends are better for that type of baking.
Profile:
2g Fat
6g Carb
20g Protein
Pea and Brown Rice Protein
Peanut Flour & Cocoa Powder
Naturally Flavored