Oh Yeah! ONE Bar - 12 Bars (Almond Bliss, Birthday Cake, Blueberry Cobbler, Chocolate Brownie, Chocolate Chip Cookie Dough, Cinnamon Roll, Cookies & Cream, Dark Chocolate Sea Salt, Lemon Cake, Maple Glazed Doughnut, Peanut Butter Pie, Salted Caramel, White Chocolate Truffle) for $1.99 at Natural Body Inc!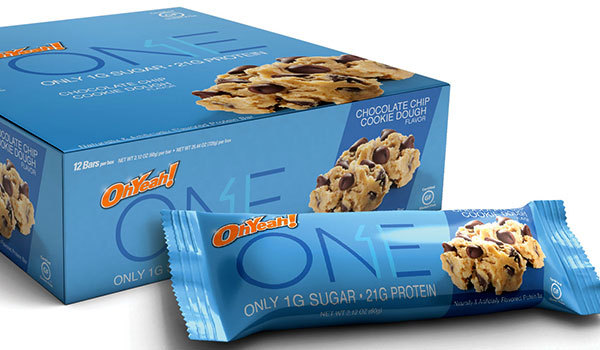 Comment from PricePlow
The delicious protein bars with 1g sugar that knocked Quest from its pedestal, we rarely see them this cheap. Not a bad idea to jump on while you can! Read more in our ONE Bar blog post.and watch this review amongst the many others we've done.
Price Per Unit to get on Deals Page: $1.33 per Bar
Price Per Unit to generate email blast: $1.10 per Bar
Agree or Disagree with this deal? Leave feedback in a comment below!