NutraBio - LIMITED Edition Classic Whey FLAVOR!
Nutrabio Classic Whey

LIMITED EDITION FLAVOR

Lemon Cake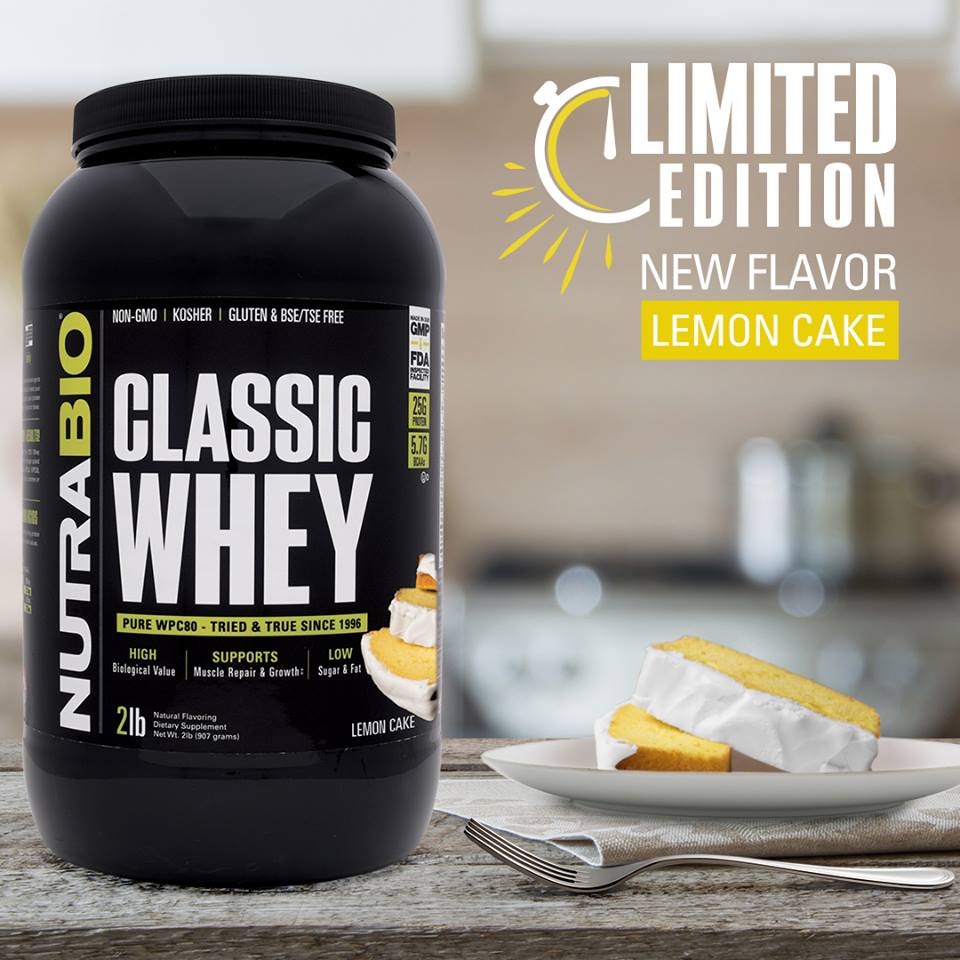 Get it now > Nutrabio.com
Unique flavor, how long will this be available?
Till is sold out…so get it while you can

Its Amazing!!!
You guys are a bunch of assholes lol I don't need anymore protein but I want this

Hahaha…we really didn't try to cause an issue here


This is right up my alley of flavor. I may have to see about this.
Heck yeah man!
Anyone pick up some Lemon Cake Classic Whey yet??
No to go packs on sale for this flavor? Never had a lemon protein powder, would love to try it first.
Edit: Impulse buy, will be sure to post a review once the tub arrives
We don't have the single servings of this flavor due to the fact its a Limited Edition Flavor.
We do have single servings of a few flavors on our site.
Awesome man, it won't disappoint

Definitely let us know what you think.
Got my tracking, should be here by Friday.
I'm assuming this isn't an option, but I'd love to see the flavors/options being used with Muscle Matrix or even the MRP.
We are working on new Muscle Matrix flavors

Anyone else pick up a tub to check out??
Here is a review of one the PP members