Below are my thoughts on NutraBio's EAA Energy in raspberry lemonade flavor!
Huge thanks to @Kon_Rock from NutraBio for sending me out a sample tub. My apologies on the review delay.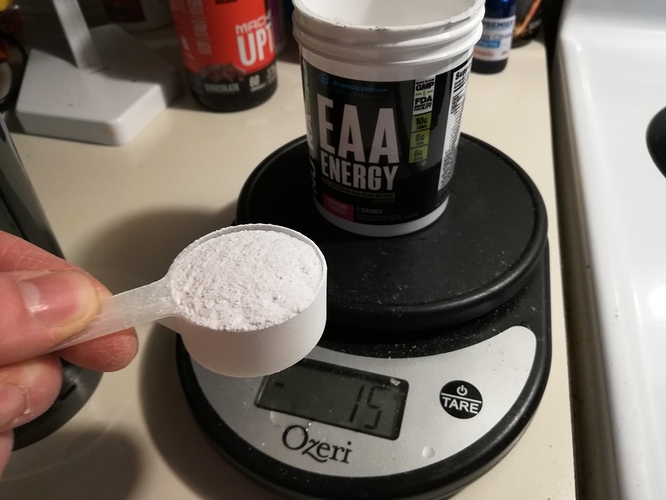 As you can see, of the 14.2g serving size, we're at 15g with probably not the most perfectly even scoop on my part. This to me is fine, because for all I know the scoop actually measures out around 14.5, but this scale doesn't read to that decimal.
Here's the lovely beet root color for it, which I think is a perfect color for raspberry lemonade.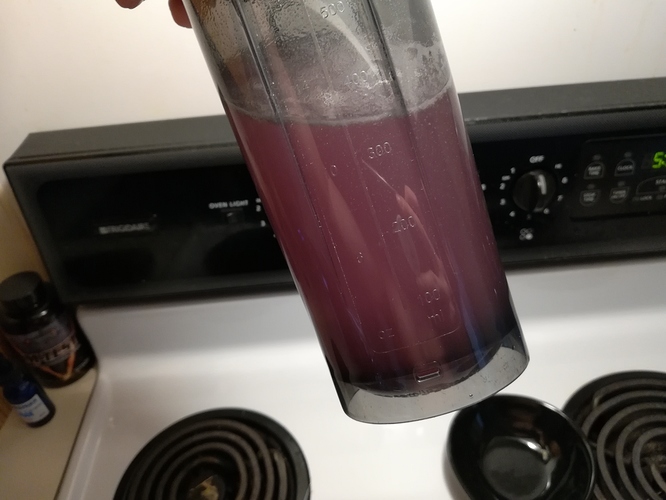 Below is a picture right after shaking for about 5 seconds: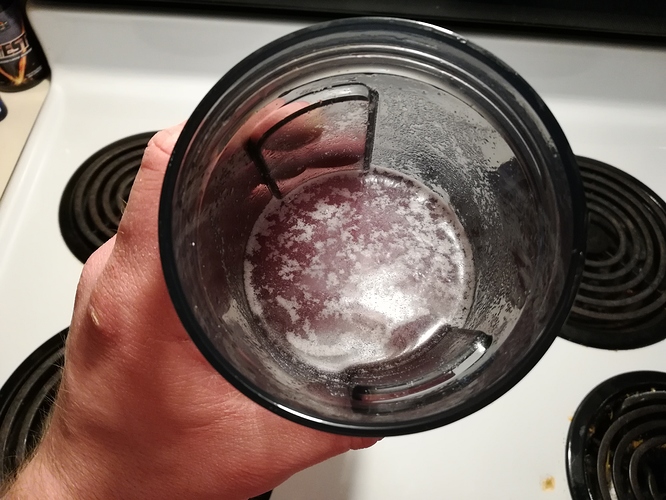 Clearly there are some floaties, but they dissolved quickly and were not present when sipping this.
Flavor
I tried two water amounts so far.
16oz - I used 16oz in hopes this could entirely replace a 16oz energy drink. Unfortunately the flavor was dulled down a good amount and basically tasted like watered down raspberry lemonade. This may be preferred by some, but not me. It was drinkable, sure, but not my favorite.
10oz - This is probably the sweet spot. The flavor was not too sweet, not dulled down. Honestly I forget if I used 10oz or 12oz here, but the point is this tasted much better. The best way I can describe this is an unsweetened raspberry lemonade flavor. Being that it tastes "unsweetened", this may not be a flavor for everyone. I don't think lemonade really ever, but I do like the flavor more on the slightly sweeter side.
Overall for flavor, I'll give this a 7/10. I'd have no problem going through a tub, but there's many other NutraBio flavor systems that beat this one out in my opinion. I've loved dragonfruit, cherry lime and strawberry lemon bomb (1 sample) Alpha EAA. I've had to force myself not to two scoop my tub of dragonfruit or cherry lime.
Effects
I've tested this as my "post work" pick me up. Staring at a computer screen all day is way more daunting than people may think. Sure physical jobs will wipe you out, but man my brain is fried at the end of the day lol. The 150mg of caffeine comes on very smooth and helps me make it to about 930-10pm with ease, where normally I'm falling asleep already by 830-9pm. That is exactly what I wanted from this and didn't expect much else.
All in all, this was fun to use for a few times. I believe there's one more scoop or so left, so I'm going to try it with 8oz of water and report back.
Thanks again, NutraBio team!