INFO - NutraBio CEO/Owner Mark Glazier Rants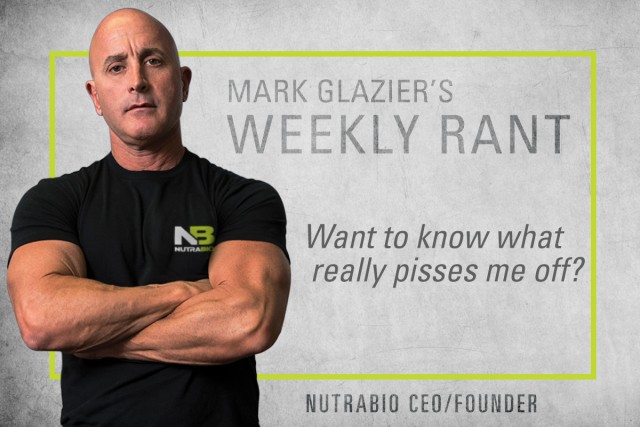 Read the Latest Article…
http://blog.nutrabio.com/2018/01/29/want-to-know-what-pisses-me-off/
No matter what camp you're in in this industry, you HAVE to love Mark's passion for quality. It inspires me every day at work.
Yes! I scheduled a share for tomorrow on this one.
Mark needs to get in front of the camera more. Gary Vaynerchuk style. Just follow him around and start rolling when he gets going!!
Really inspirational to see someone who cares so much, while other companies don't even give enough of a shit to make sure the label information is actually what's getting put into it.
BIG "TRANSPARENCY" ANNOUNCEMENT FOR NUTRABIO!!!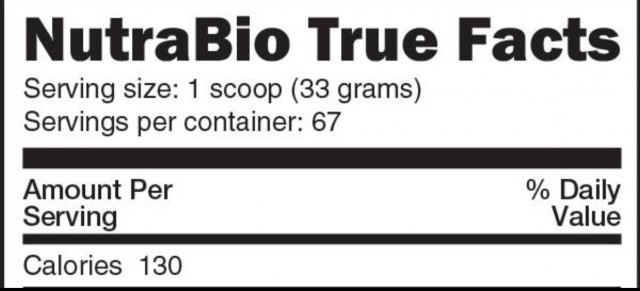 So last week's rant, "Supplement brands using regulations to rip you off? Say it ain't so." seemed to hit a nerve in the industry. Exposing how companies use the rounding regulations on the supplement facts panels to rip off customers got me bombarded with hundreds of questions along with a load of praise and of course the expected ridicule. Mike Roberto even expanded on it with his own story on PricePlow. After writing this rant, the thought occurred to me; how do my customers know I'm not doing it? Well, they trust me. But as I always preach TRUST BUT VERIFY, which is why I started the no-proprietary blend movement back in 2001. If you say you are doing something, why not show it. This led to the concept of "TRUE FACTS."
In the upcoming weeks, NutraBio will start adding to our website an alternate "Supplement Facts Panel" called "TRUE FACTS" for each supplement we sell. The facts panel will have unrounded values, the raw, untouched data. The FDA's Label regulations force us to round values on the Supplement Facts panel which can have consequences. Now you'll know it all. I'll also be adding TRUE FACTS to CheckMySupps.com so you'll be able to view it along with 3rd-party test results of all our supplements.
Total Transparency— Total Disclosure ---- it's what NutraBio customers deserve!!!
This is going to be so cool.
You can't necessarily do certain things on the label, but the craziest ones of us want to drill down even more.
Will BCAAs show as 'calories' in the TRUE FACTS?
Yeah we are excited about this and just that extra step to set us apart and prove the FULL Transparency!
@Extrabeef ???
…Will BCAAs show as 'calories' in the TRUE FACTS?
This is something I wanted to ask Mark about this week, but haven't gotten to. Given this move is much more about rounding, I doubt it'll be added this round. But I will ask!