ProSupps Hyde Power Potion Review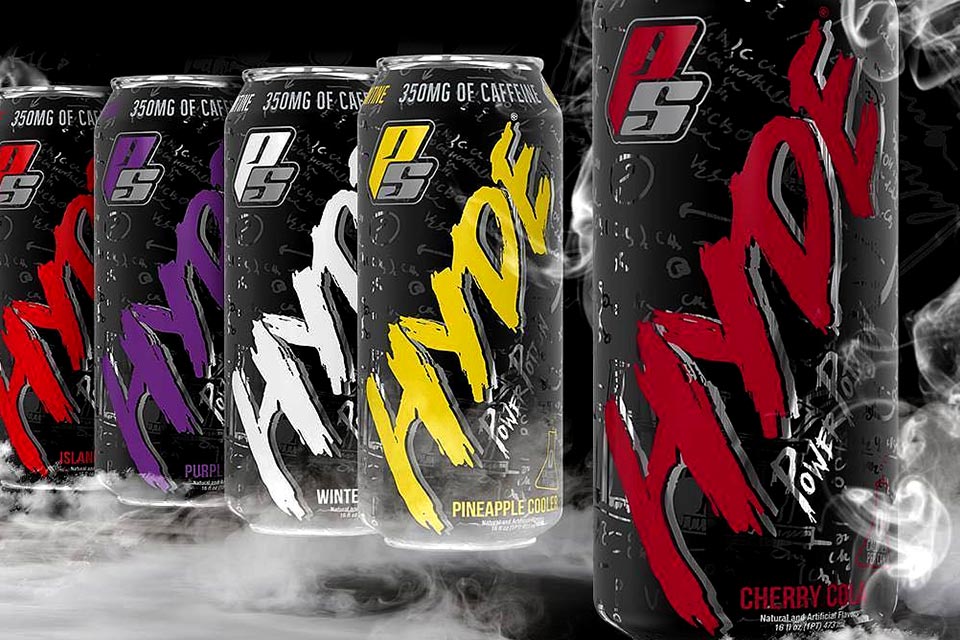 Taste
Purple Mist - If you ever had a Diet Purple Sunkist soda this is dead on in flavor. The grape is pure, refreshing, and dense. I was blown away with how good the flavoring was on this one. Being a huge grape fan this was a hit.
Island Punch – This flavor is a fruit punch knockoff. What I like about this is in conjunction with the carbonation the richness of the fruits stick out. The dominating orange, papaya, and passion fruits strike your taste buds right away. During the aftertaste you get a slight hint of grape, apple, and pineapple. What makes this flavor so well rounded is you get a snippet of each fruity aspect. If you want a safe flavor to buy that will be liked by the masses this would be my suggestion.
Cherry Cola - The cherry flavoring is pure, and provides a long lasting aftertaste. The amount of carbonation is just right to not take away from the cola richness. For those who enjoy diet cherry soda this will be right up your alley. A simple concept et executed well.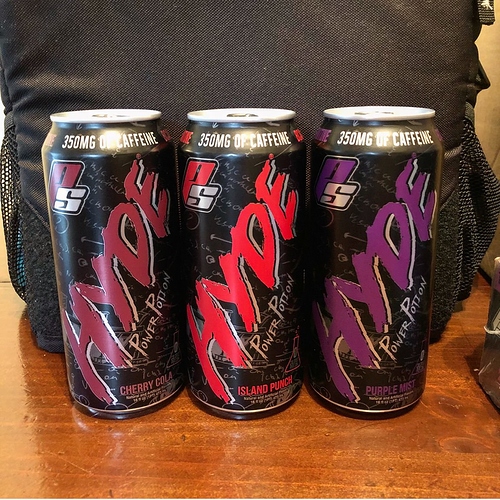 Formula
Ingredients: Purified Carbonated Water, L-Citrulline, Citric Acid, Sucralose, Phosphoric Acid, Natural Flavors, Caffeine Anhydrous, Sodium Benzoate (preserves freshness), Potassium Sorbate (preserves freshness), N-Acetyl Tyrosine, Taurine, BCAA Blend (Leucine, Valine, Isoleucine), Choline Bitartrate, Theacrine (as TeaCrine®), L-Carnitine L-Tartrate, CoQ10 (Coenzyme Q10), Vitamin B6 (pyridozine hydrocholoride), Vitamin B12 (methylcobalamin)
The Formula is very identical to its main competitor VPX Bang. Both energy drinks contain BCAA's, Taurine, Vitamin B6/B12, and COQ10.
Power Potion Has:
350mg Caffeine (Stim)
LCLT → Enhance Recovery
Choline → Nootropic (To help prolong caffeine half life)
Citrulline → Help with Pump and preventing lactic acid build up
Teacrine --> Prolong Caffeine Half Life
Bang Has:
300mg Caffeine
Creatine (Performance / Endurance / Recovery)
Cost
$25.99 for 16 Cans. With a discount these can be found $23.40 or cheaper ($1.45 a can). Compared to VPX Bang it is cheaper per RTD even if there is no sale. Overall the flavoring isn't as dense as bang, but these are a top-notch alternative. If you are looking for a stronger and longer lasting stimulant this will be your priority over bang. The difference in formula some individuals may prefer with the added citrulline and LCLT for recovery and endurance. I would highly suggest picking these up especially for the price point.
Stim
With a 50mg difference in stims (300 in Bang vs 350 in Hyde Power Potion) there was not much of a difference. The reasoning is the added Theacrine and Choline, which helps smooth out the energy. This energy was sustained and never provided and jitters or spikes in energy. I was very pleased with having hours of extra energy since I work very early mornings (4 AM).