Gingerbread Peanut Butter Outright Bar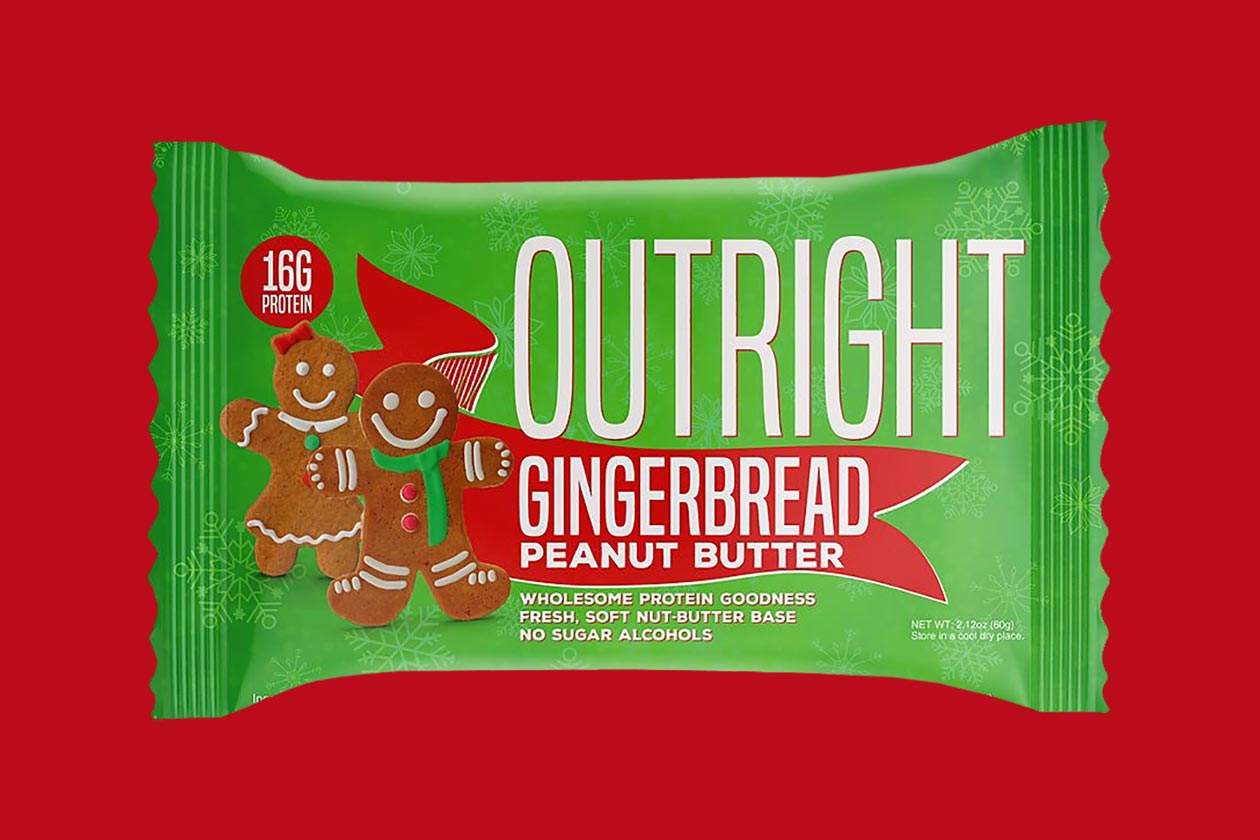 Taste:
Gingerbread- The peanut butter base is a staple in the outright bar family. It is spread across all of the original peanut butter outright bars. The bar has a similar look to apple cinnamon and provides a cinnamon flavor that is in tandem with the peanut butter base. This bar provides a heavy brown sugar and molasses compliment, which rounds out this bar nicely. With the number of flavors in this bar, it provides a multitude of flavors on your taste buds that make it stand out. I really like this one compared to a lot of the previous releases.
Texture:
The texture of the bars correlates with a soft cookie. They are a bit firm on the outside but you can puncture them with your finger. The middle is soft, chewy, and melts in your mouth. I have not tried putting them in a microwave. This is a bar that doesn't need to have anything done to it as the texture is just right and is easy to chew.
Macros:
Calories ~ 290
Fat ~ 15g
Carbs ~ 23g
Protein ~ 16g
Ingredients: Peanut Butter, Honey, MTS Whey Protein, Graham Cracker
Rankings:
Rankings:
Almond Butter Oatmeal Raisin
Almond Butter Chocolate Chip
Cookies & Cream Peanut Butter
Cookie Dough Peanut Butter
Mochaccino White Chocolate Peanut Butter
White Chocolate Chip Peanut Butter Protein Crisp
Double Chocolate Chip Peanut Butter Protein Crisp
Apple Cinnamon Peanut Butter
Sunflower Seed Butter Chocolate Chip
Peanut Butter Oatmeal Raisin
Gingerbread Peanut Butter
S'mores Peanut Butter
Toffee Peanut Butter
Peanut Butter Butterscotch
Peppermint Cookies & Cream Peanut Butter
Peanut Butter Banana Walnut
White Chocolate Raspberry Peanut Butter
Pumpkin Pie Peanut Butter
Peanut Butter Chocolate Chip