Let's cut right to it - this is phenomenal.
Most everyone here is a big fan of Ghost Whey flavor. I've always had Peanut Butter Cereal Milk atop my favorites of theirs. I don't want to jump the gun, but Coconut Ice Cream could be my favorite whey protein flavor ever. Yeah - not joking, and this is coming from the guy who generally hates vanilla bases flavored wheys.
Let me explain why I feel this way. First take a look at the product - you'll struggle to see much of a difference in appearance, compared to a vanilla flavor. The first noticeable difference is the aroma. Ghost Coconut Ice Cream smells like a lightly toasted coconut ice cream. It seriously remind me of the "So Delicious Vanilla Bean Coconut Milk Ice Cream." See picture for visual reference: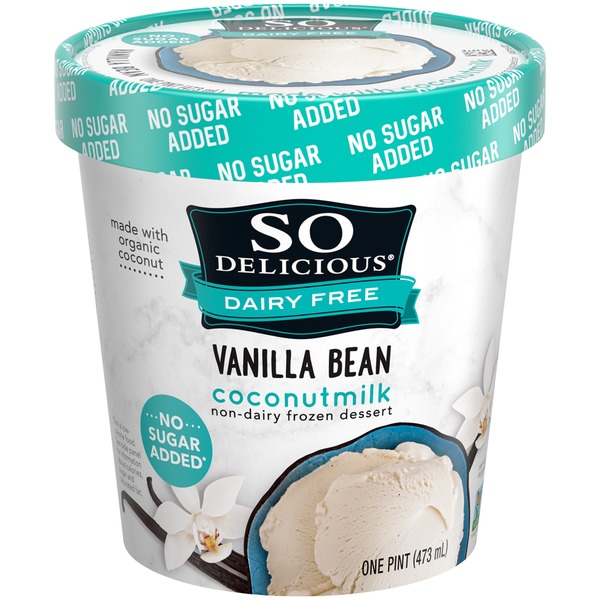 This tastes exactly like that Coconut Milk Ice Cream in my opinion, except this is a thick and creamy consistency. Truly, this is one of the most creative, most delicious, and most aromatic wheys I've ever tried.
It could be a flavor I grow tired of - but I've had 2 servings already. One with almond milk and one with water. Ghost is superb with water and even more creamy with milk (almond, cashew, soy, or cow).
The macros are spot on with most Ghost Wheys, coming in at 130 calories and only 1.5g of fat. I'm not sure what adds the creamy consistency, because there is no creamer on the ingredients. Because this flavor is seasonal, I can't express how much I recommend buying it. If you have even a slight enjoyment or palette for coconut and cream, you won't regret this buy.
In all sincerity, this might be the best tasting whey I've ever had. I'd be silly to make that claim after only a single day and two servings, but I will update this after a week for transparency.
My current ranks (for flavor alone):
Ghost Coconut Ice Cream
Ghost Peanut Butter Cereal Milk
Xtend Pro Molten Lava
OG Spartan Whey CnC
Dynamite iso100 Choc PB