Ghost Vegan Gingerbread Cookie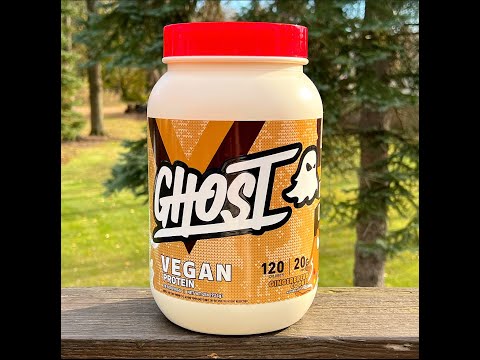 Taste:
Gingerbread Cookie – Gingerbread is a very unique flavor that refers to a broad category of spices. The vegan flavor from Ghost has an initial earthly flavor found from all-vegan raw materials but is soon presented by a surmounting amount of brown sugar, molasses, and clove. The way the brand can capture the correct ratio of spices leaves a bold initial flavor with a dense cinnamon aftertaste. The profound taste is noticed even when the powder is mixed as a protein shake or made into a pudding. If you are a fan of a gingersnap cookie this will be a limited-edition flavor you won't want to miss.
Mix:
Due to the raw materials of Ghost Vegan, you will use more water or milk compared to whey. I suggest 10-12 oz per scoop due to the thickness of the vegan base.
I prefer to use vegan protein as a pudding since it creates a large volume that is incredibly satisfying and easy to make. Add protein to a bowl and slowly add water or almond milk to the desired thickness.
Launch:
November 26th
Friday
12 AM CST
1 AM EST
Formula:

Per Scoop
120 Calories
2g Fat
6g Carbs
20g Protein
12g Pea Protein Concentrate
5.5g Organic Pumpkin Protein
2.5g Watermelon Seed Protein