Ghost Hydration SPK Stick Packs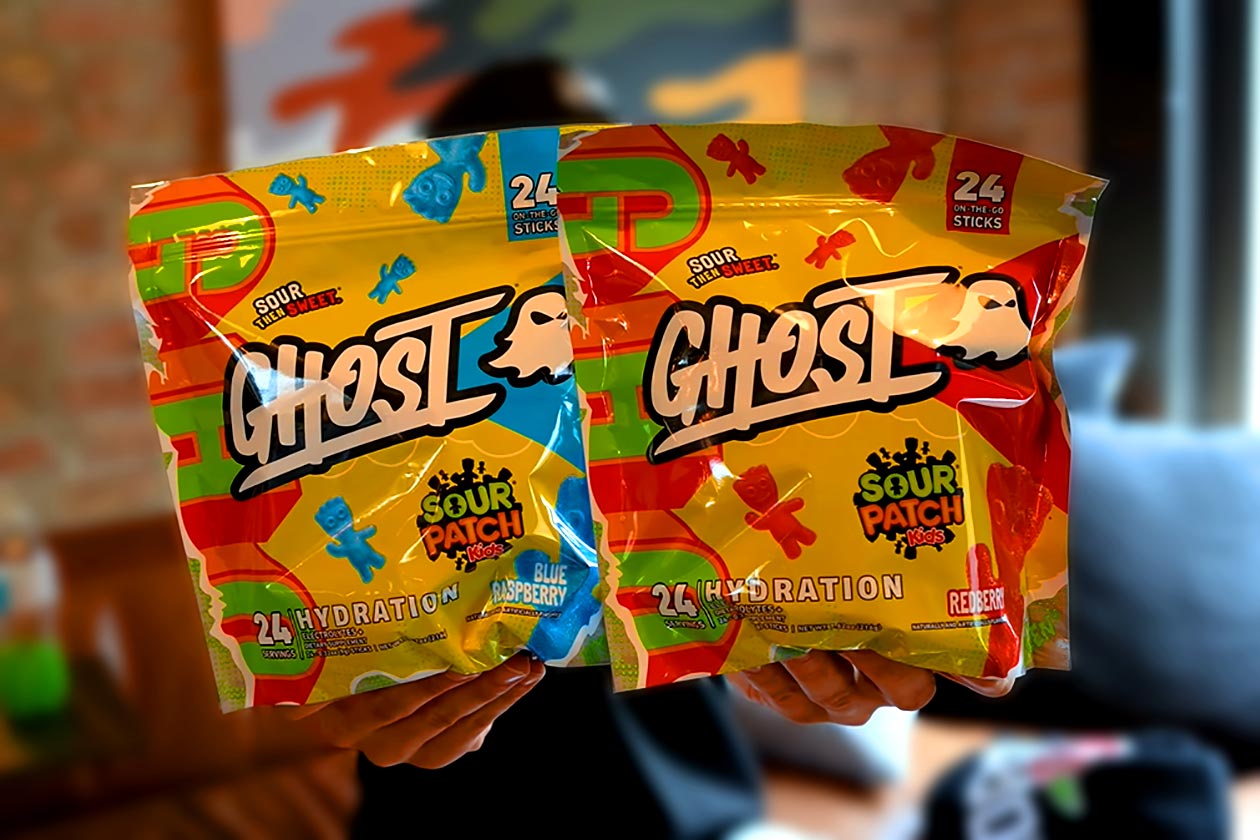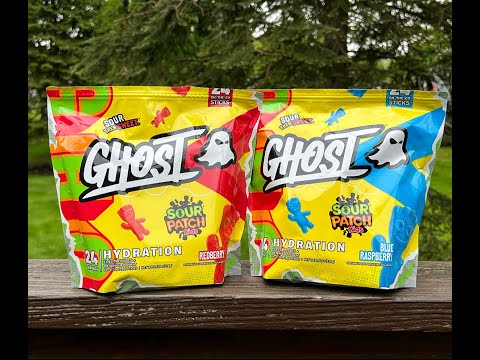 Flavor:
Sour Patch Kids Redberry – The contrast between sour and sweet is perfect. The icing on the cake is the luscious redberry candy where the flavors go hand in hand with an ideal ratio to provide the true flavor of sour patch kids. Given how well Ghost was able to replicate this flavor among their product line with Legend, Gamer, BCAA, Energy, and now in Ghost Hydration with the sample sticks.
Sour Patch Kids Blue Raspberry - Ghost is very good at replicating the famous Sour Patch Kids candy into their products. The blueberry flavor is pure, nothing artificial, and has a strong long-lasting aftertaste. Right out of the gate the density of the flavor hits your taste buds and leaves a lingering slightly tarter raspberry taste that is incredibly ripe. If you enjoy a luscious blue raspberry flavor this one really fits the bill.
Mixability:
Ghost Hydration is very light and mixes with ease. Upon shaking 5-10 times it is almost fully dissolved. I would suggest 1 scoop per 8-12oz of water. If you want a diluted beverage I would aim for 12-16oz per scoop. Even if you do not have a blender ball I don't see this giving any issues with clumps or floating particles in your shaker cup.
Launch:
May 25th
Wednesday
12 PM CST
1 PM EST
Formula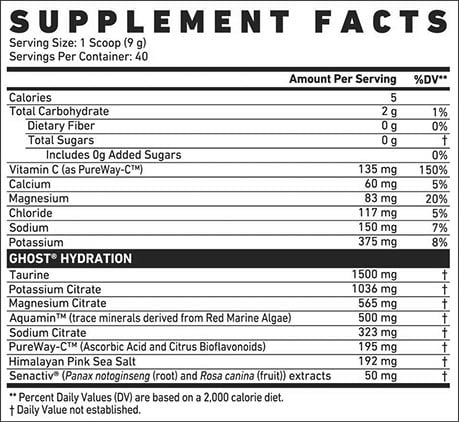 Per 1 Scoop / Sample Pack
Calories – 5
Taurine – 1.5g - (Performance, Recovery, Hydration)
Potassium Citrate – 1.036g (Electrolytes to maintain bodily fluids & recovery)
Magnesium Citrate - 565mg - (Electrolytes to maintain bodily fluids & recovery)
Aquamin – 500mg – (Recovery, Hydration as seen in Ghost Amino)
Sodium Citrate – 323mg - (Electrolytes to maintain bodily fluids & recovery)
Pureway-C – 195mg – (Antioxidant as seen in Ghost Multi & Ghost Pump)
Himalayan Pink Sea Salt – 192mg – (Balance PH levels, Hydration, Improves energy)
Senactiv – 50mg - (Increase V02 max, recovery, and energy)