Ghost Pump Pre-Workout Review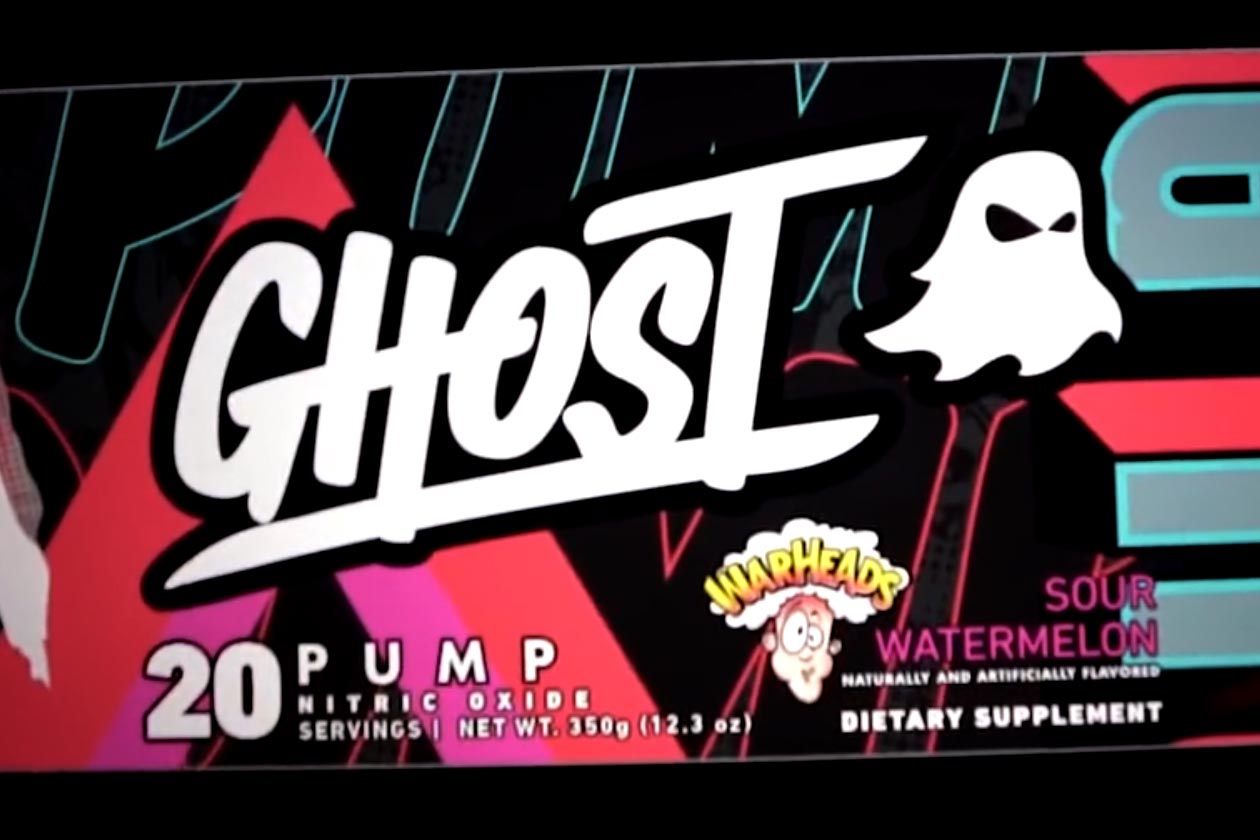 Taste
Sour Watrmelon War Heads – Upon first sip this was an exact replica of a warhead candy. What I enjoyed about Ghost is how they bring a very natural flavor to the market when duplicating a popular candy. Right away you get the sweetness of a warhead, but not to the point of filling your taste buds with sugar. The sour taste of the candy comes in the aftertaste, which gives you the dual flavor from a true warhead.
Mixability
The ghost pre-workout is very light, and mixes with ease. Upon shaking 5-10 times it is almost fully dissolved. I tried this product with 1-2 scoops in 12-24oz of water and each time the taste was strong and pure. On the Mixability level I would give this a huge thumbs up as it was flawless.
Formula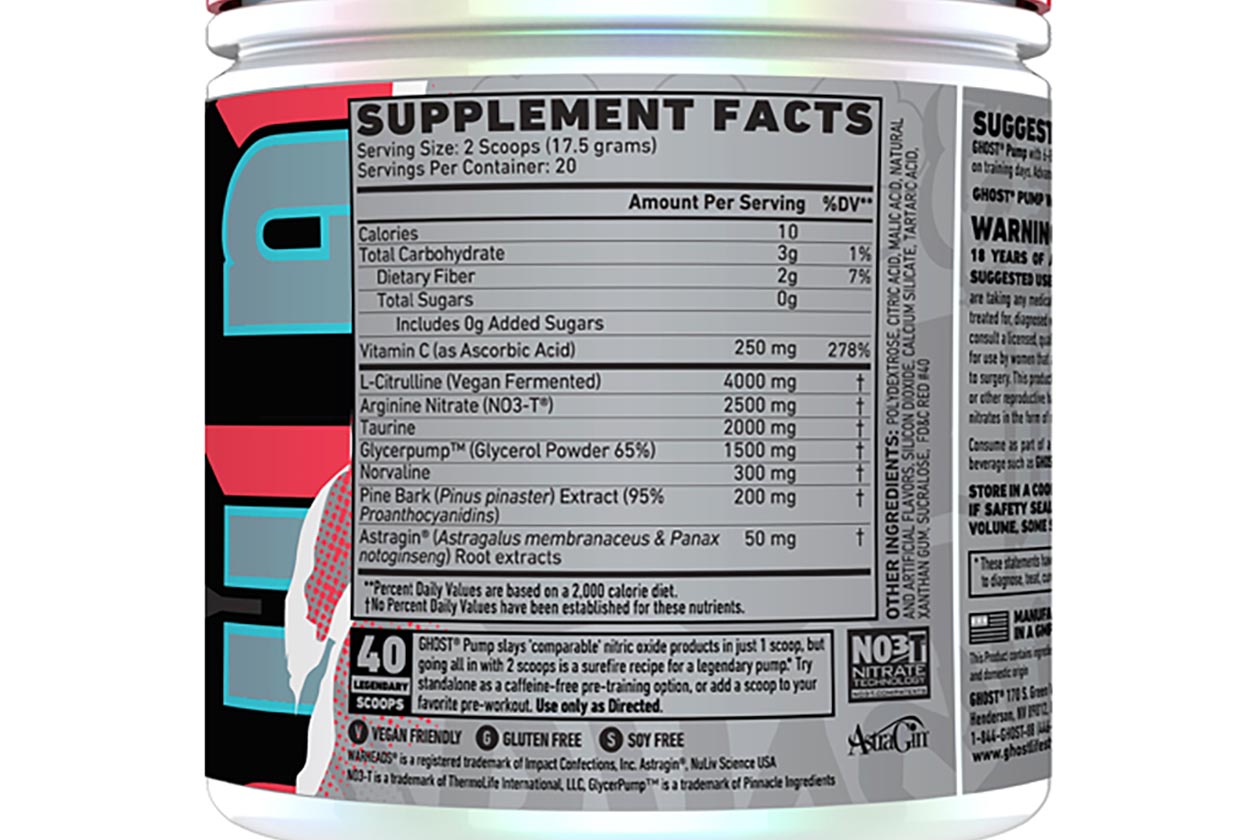 Per Scoop:
4g of L-Citrulline (Full dose for lactic acid prevention and pumps)
2.5g Arginine Nitrate (Pumps, Performance, Endurance)
2g Taurine (Pumps, Performance, Endurance)
1.5g Glycerol (Pumps)
300mg L-Norvaline (Absorption / Nitric Oxide )
200mg Pine Bark Extract (Absorption / Plasma Levels)
50mg Astragin (Absorption)
Pros:
Open Label
Flavoring is incredible
Full doses of Citrulline & Nitrates
Ingredients to help quicken absorption
Cons:

Could use more Glycerol (but could cause bad clumping upping the dose)
Cost
Ghost Pump is ~$30 with a 20% off coupon. You can always find the coupons online or through Ghost and their social media account. When you stack up the formula and the flavoring you get what you pay for. I have yet to be let down by a Ghost product, and this is just another great addition to their line. This stacks very well with Ghost Legend to give you a one-two punch for a stimulant and non stimulant pre-workout.