Ghost Multi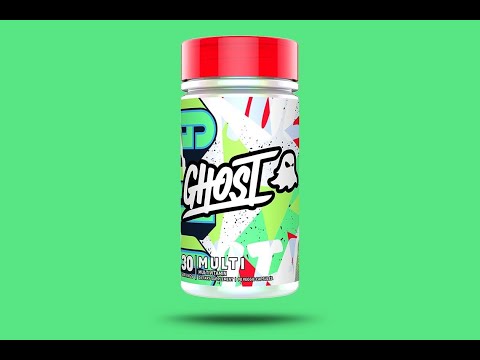 Restock // Launch:
February, 16th (Wednesday)
12 PM CST
1 PM EST
Formula
  Ghost has 21 total vitamins & minerals in Ghost Multi


  Ghost Multi includes 5mg of Black Pepper Extract (Bioperine) to further increase the absorption of the ingredients


  Ghost Multi is vegan friendly 


  Lutemax is formulated to promote eye health, cognition, and overall well-being by enhancing the eye-brain connection


  Ghost Multi has included trademarked Pureway Vitamin C (Replaced Phytoserv).


  Ghost Multi is one of the only multivitamins that include all eight forms of Vitamin E. Vitamin E is a fat-soluble vitamin that acts as a potent antioxidant, thus it prevents oxidative stress, protects cell membranes, and regulates platelet aggregation.


  A large percentage of multivitamin manufacturers release products containing cheap forms of vitamins and minerals with low bioavailability, which means you can actually become deficient if these are your main supplement sources of micronutrients. 

Changes to V2:
Added Pureway-C
Removed Phytoserv (Superfood blend)