Ghost Pump Maxx Strawbango Margarita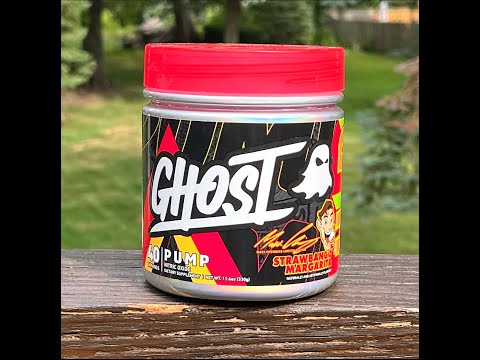 Taste
Strawbango Margarita – Strawbango Margarita is a mix of mango and strawberry. If you take the mango from tropical mango and the strawberry from strawberry bubblicious that is a very close replica of what this can provides. What I found different is the density of both flavors when they congeal provide an enhanced overall taste. The mango is the bold initial taste with a backend of a fresh strawberry that trickles down your tastebuds. Both elements pair very well to create a unique flavor to the Ghost addition lineup for a limited time.
Mixability
Ghost Pump is a very fine powder and mixes with ease. Upon shaking a few times, it is almost fully dissolved. I tried this product with 1-2 scoops in 12-24oz of water, and each time the taste was strong and pure. I would suggest 8-10oz for most consumers who like a strong flavor and 12-14oz if you like a refreshing flavor. Even if you do not have a blender ball, I don't see this giving any issues with clumps or floating particles in your shaker cup.
Launch:
Friday, September 9th
11 AM CST, 12 PM EST
** This is a limited-edition flavor, once it sells out it is gone **
Formula
Per 2 Scoops:
6g of L-Citrulline (Full dose for lactic acid prevention and pumps)
3g Arginine Nitrate (Pumps, Performance, Endurance)
2g Taurine (Pumps, Performance, Endurance)
390mg PureWay C (Prevent nitrate tolerance buildup and antioxidant effect)
200mg Pine Bark Extract (Absorption / Plasma Levels)
200mg Setria L-Glutathione (Enhance Nitric Oxide Levels)
50mg Astragin (Absorption)
**Same formula as Pump V2