Ghost Hydration Sonic Cherry Limeade Sticks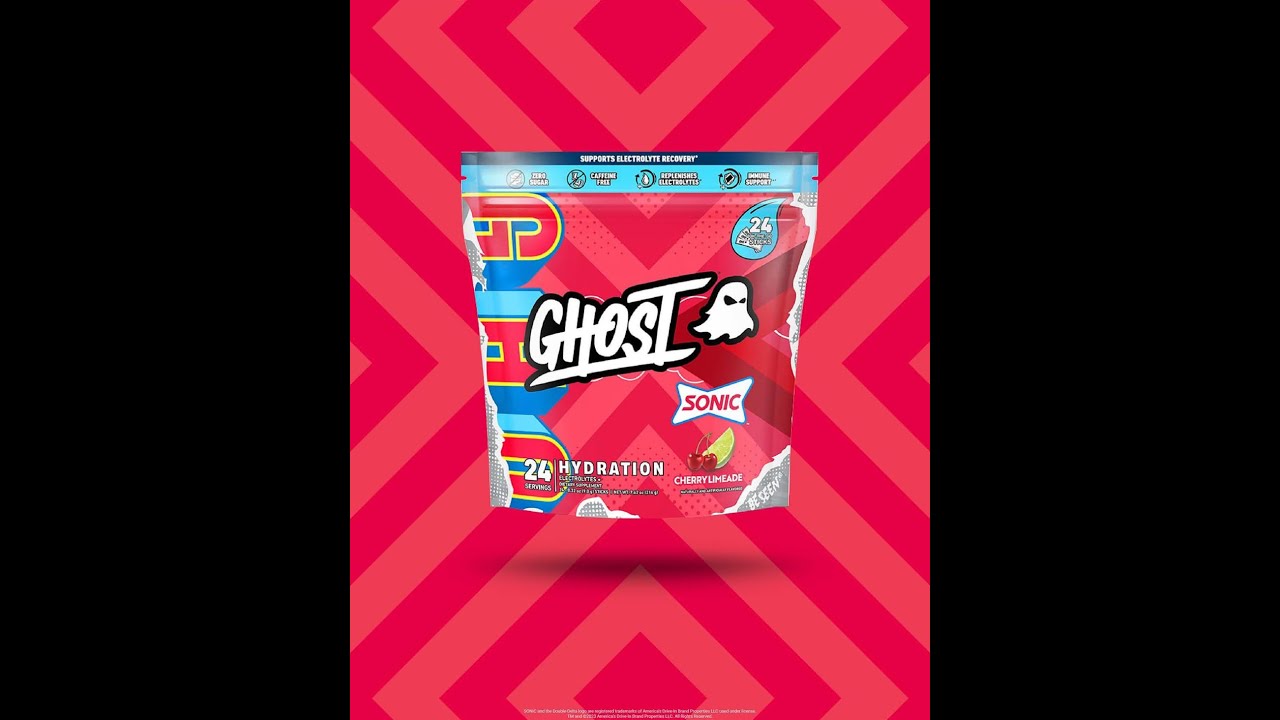 Flavor:
Sonic Cherry Limeade - Cherry Limeade is one of my all-time favorite flavors in the sports nutrition industry. From the first sip, your taste buds are hit with a bold cherry flavor and refreshing limeade aftertaste. The way both flavors mesh is spot on. The density of the flavor is just right. Not overpowering, but not lackluster. When you combine two flavors it's very hard to get a correct ratio of cherry to lime, but Ghost continues to find a way to do it. The Sonic CL collab holds an edge of flavor off the original Cherry Limeade flavor on the line, so this one is going to be a perfect daily driver.
Mixability:
Ghost Hydration is very light and mixes with ease. Upon shaking 5-10 times it is almost fully dissolved. I would suggest 1 stick pack per 12-20oz of water. If you want a diluted beverage I would aim for 10-12oz. Even if you do not have a blender ball I don't see this giving any issues with clumps or floating particles in your shaker cup.
Launch:
October 4th
Wednesday
12 PM CST
1 PM EST
** US ONLY due to Sonic Trademark and licensing **
Formula

Per 1 Stick Pack
Calories – 5
Taurine - 1.5g - (Performance, Recovery, Hydration)
Potassium Citrate – 1.036g (Electrolytes to maintain bodily fluids & recovery)
Magnesium Citrate - 565mg - (Electrolytes to maintain bodily fluids & recovery)
Aquamin – 500mg – (Recovery, Hydration as seen in Ghost Amino)
Sodium Citrate – 323mg - (Electrolytes to maintain bodily fluids & recovery)
Pureway-C – 195mg – (Antioxidant as seen in Ghost Multi & Ghost Pump)
Himalayan Pink Sea Salt – 192mg – (Balance PH levels, Hydration, Improves energy)
Senactiv – 50mg - (Increase V02 max, recovery, and energy)