Ghost Glow v2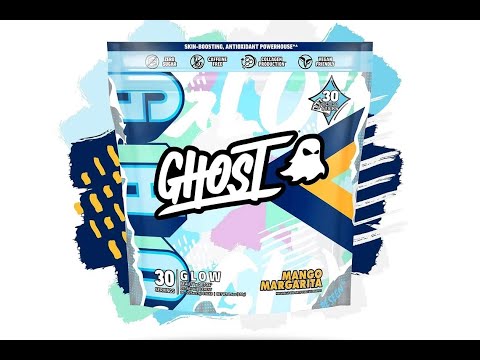 Taste:
Mango Margarita - Ghost has brought back Mango Margarita, which first debuted in March of 2018, but this time in Glow. Mango Margarita has a subtle limeade initial flavor with a backend mango taste. You pick up hints of sour and citrus that give it a well-rounded addition. For anyone who loves the original mango flavor, this provides a unique aftertaste of a margarita. For someone who is not a drinker, this is a nice upgrade over the original Mango flavor on the Ghost line.
Pina Colada coming soon
Mixability:
Ghost Glow is very light and mixes with ease. Upon shaking 5-10 times it is almost fully dissolved. I tried this product with 1 Sample packet in 8-10oz of water, and each time the taste was strong and pure. Even if you do not have a blender ball I don't see this giving any issues with clumps or floating particles in your shaker cup.
Launch:
Wednesday, January 25th
12 PM Central
1 PM Eastern
Formula:
2g Inositol – Improves blood sugar and regulates hormone balance
667mg Pureway C – Boost immune system, Contribute to collagen production, Improve skin texture & look
250mg Setria L-Glutathione - Antioxidant properties
200mg L-Theanine – Enhance mood and wellbeing
250mg Astrion – Increase collagen and decrease collagen breakdown
120mg Hyaluronic Acid – Promote healthier skin and reduce wrinkles & lines
100mcg Selenium– Antioxidant properties
50mg Verbasnol – Improve skin color and enhance antioxidant properties
Changes from V2 Glow to Caps:
- Remove Inositol
Changes from V1 Glow:
  Inositol lowered from 4g to 2g


  Selenium lowered from 200mcg to 100mcg


  Removed DIM


  Added Hyaluronic Acid


  Naturally Sweetened in v2