Ghost Energy Rainbow Candy Sour Strips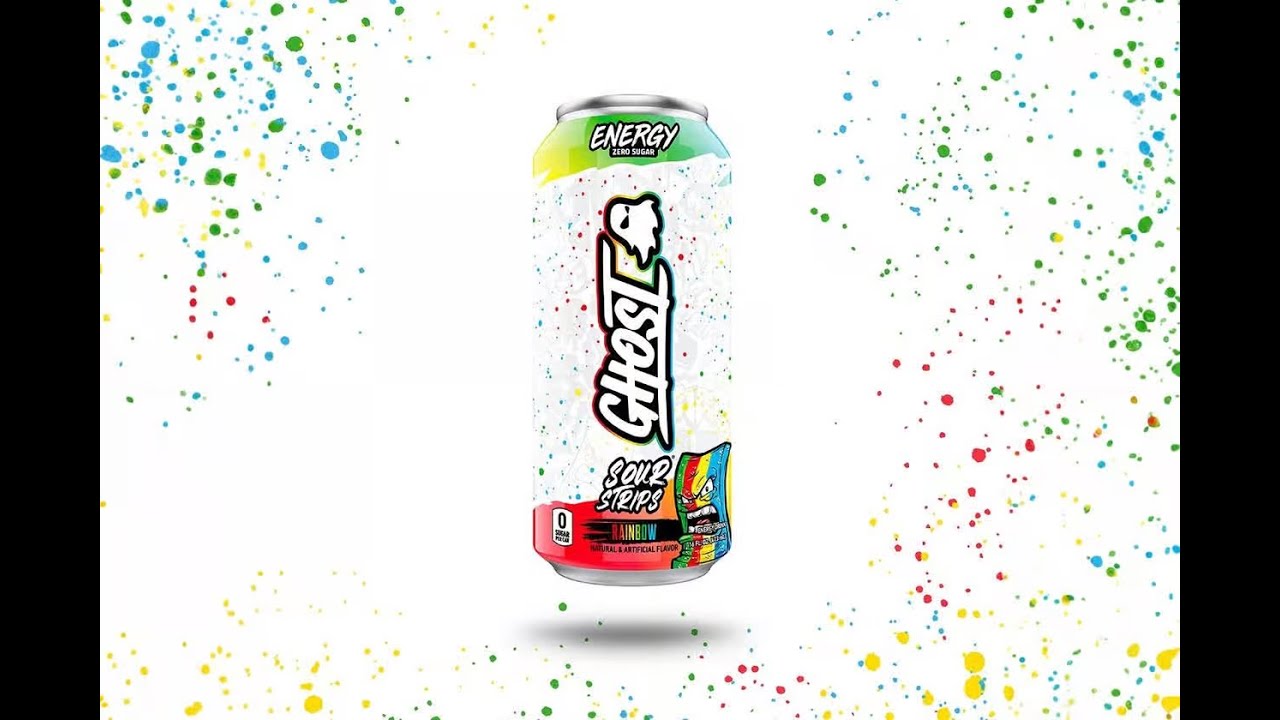 Taste
Rainbow Candy Sour Strips - The rainbow candy sour strips are identical to the candy in flavor. A delicious mix of sour, tangy, and fruity flavors is mixed. Personally, for me, it isn't that sour. If you have tried the Warheads off the Ghost line it is nowhere near as dense as that sour. What I do like is how the flavors mesh between a Skittles and gummy bear hybrid. Due to the carbonation in the can flavor is amplified over the powders. The fizz hits the sour notes a bit harder and provides more density and depth to the taste. This is going to be a very good flavor as it will be around for a limited time.
Launch:
Saturday
September 9th, 2023
1 PM EST
12 PM CST
Cases will be available on the Ghost Website/App
Formula


200mg Natural Caffeine
1g Taurine (Endurance booster)
1g L-Carnitine L-Tartrate (Metabolism / Natural Energy)
150mg Alpha-GPC (Cognitive booster)
100mg NeuroFactor (Brain health and function)
25mg Astragin (Improve uptake of ingredients)
Ghost energy provides a fully transparent label
Ghost exclusively partnered with Anheuser-Busch to manufacture and distribute the ready to drink products.