Ghost Energy Warheads Sour Green Apple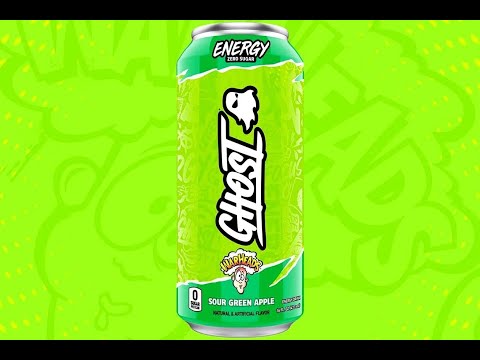 Taste
Warheads Green Apple – Warheads Green Apple is a flavor that slaps you with sour but also has the sweet, crisp, and tart flavor of an apple that meshes extremely well. For those who have had Warhead Watermelon, you know how Ghost can dial up the sour flavor to help make a flavor pop. An apple in general is a subtle based flavor, but the way they can find the happy medium with the warhead candy-inspired flavor is remarkable. Green Apple is one of my all-time favorite flavors and this strikes a perfect balance of sweet and sour combined into an energy drink.
Launch:
Secure A Can Campaign
Friday, September 30th
12 PM CST – 1 PM CST
1 PM EST – 2 PM CST
Login to the Ghost App
Insert email address
Winners will just pay shipping for a single can
** US Only **
October 5th rollout to GNC as an exclusive flavor.
Formula
200mg Natural Caffeine
1g Taurine (Endurance, performance, hydration)
1g L-Carnitine L-Tartrate (Metabolism / Natural Energy)
150mg Alpha-GPC (Cognitive enhancer)
100mg NeuroFactor (Brain health & function, memory, learning)
25mg Astragin (Improve uptake & absorption of ingredients)
Ghost energy provides a fully transparent label
Ghost exclusively partnered with Anheuser-Busch to manufacture and distribute the ready to drink products.