Ghost Energy Swedish Fish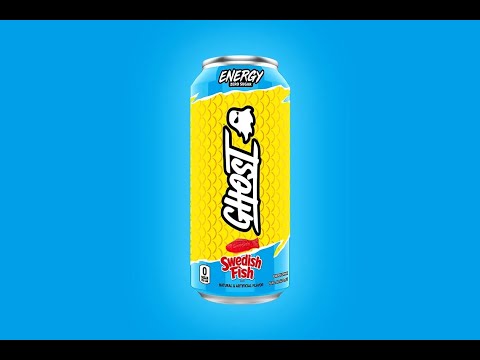 Taste
Swedish Fish - The original flavor of Swedish Fish is lingonberry—a European berry. In the United States, the red Swedish Fish has often been considered a berry flavor (although some think it's cherry!). The candy on its own has a unique fruity melody with a luscious sugary backend flavor that provides the candy aspect. While this flavor is unique tossing it into a carbonated beverage helps pronounce the flavor. If you are a fan of Swedish Fish Legend, Gamer, or BCAA then you will absolutely love the density of taste found in Ghost Energy compared to the powdered products.
Launch::
February 9th, 2022
Secure A Can
Ghost App Exclusive
12 PM CST – 1 PM CST
Enter an email to win a can and just pay the shipping.
Will roll out in stores after this
Formula
V2 Ghost Energy Changes:
Dropped ALCAR for Carnipure LCLT (ALCAR is not stable in liquid solutions for long periods of time)
Changed sources of B Vitamin's
Dropped Thiamin to improve the flavor
200mg Natural Caffeine
1g Taurine (Hydration & Endurance Booster)
1g L-Carnitine L-Tartrate (Recovery, Metabolism & Natural Energy)
150mg Alpha-GPC (Cognitive booster)
100mg NeuroFactor (Brain health and function)
25mg Astragin (Improve absorption of ingredients)
Ghost energy provides a fully transparent label
Ghost exclusively partnered with Anheuser-Busch to manufacture and distribute the ready-to-drink products.