Ghost Energy Cherry Limeade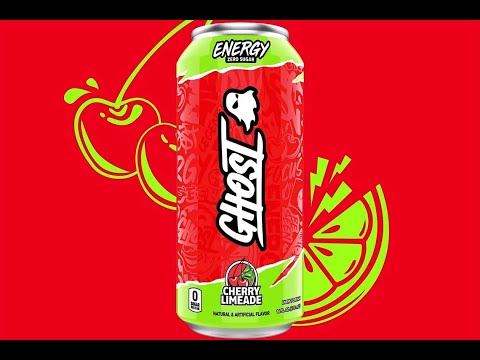 Taste
Cherry Limeade - Cherry Limeade is one of my all-time favorite flavors in the sports nutrition industry. From the first sip, your taste buds are hit with a bold cherry flavor and refreshing limeade aftertaste. The way both flavors mesh together is spot on. The density of the flavor is just right. Not overpowering, but not lackluster. When you combine two flavors it's very hard to get a correct ratio of cherry to lime, but Ghost continues to find a way to do it properly just like they did with Orange Cream. For anyone who likes the Sonic CL flavors, you will really enjoy this one.
Launch:
These are scheduled to roll out starting in early January 2023.
Meijer
Hyvee
Sheetz
And various other retailers will have these soon!
Formula
200mg Natural Caffeine
1g Taurine (Endurance, Performance, Hydration)
1g L-Carnitine L-Tartrate (Metabolism / Natural Energy)
150mg Alpha-GPC (Cognitive enhancer)
100mg NeuroFactor (Brain health & function, memory, learning)
25mg Astragin (Improve uptake & absorption of ingredients)
Ghost energy provides a fully transparent label
Ghost exclusively partnered with Anheuser-Busch to manufacture and distribute the ready to drink products.