Ghost Energy Bubblicious Strawberry Splash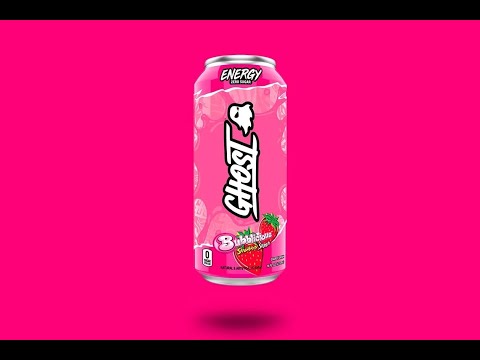 Taste
Strawberry Splash - This flavor debuted for Legend in April of 2020. The brand decided to bring it back for Legend v2 in 2021. Now Ghost is launching this flavor in Ghost Energy. At first, you get a dense bubblegum flavor with a strawberry backend aftertaste. The flavoring is pure, dense, and luscious which provides a heavy bubblegum taste. Most may find this unique because you are used to eating bubblegum and not drinking it. This is a fun flavor that is totally different from the others on the Ghost Energy line. If you are a fan of Bubblicious bubblegum this is a pinpoint replica of the candy.
Launch:
Wednesday
May 11th
1 PM EST // 12 PM CST
Secure a Can
1 Hour time period (Enter Email for drawing)
Winners just pay shipping (Gold Members are FREE Shipping)
This will be available in Grocery, Gas Stations and retailer stores
You can also find this on webpages such as XNSupps.com
** This is a limited-edition flavor, once it sells out it is gone **
Formula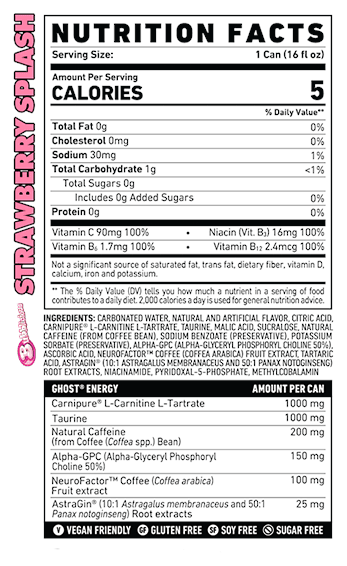 200mg Natural Caffeine
1g Taurine (Endurance booster)
1g L-Carnitine L-Tartrate (Metabolism / Natural Energy)
150mg Alpha-GPC (Cognitive booster)
100mg NeuroFactor (Brain health and function)
25mg Astragin (Improve absorption of ingredients)
V2 Ghost Energy Changes:
Dropped ALCAR for Carnipure LCLT (ALCAR is not stable in liquid solutions for long periods of time)
Changed sources of B Vitamin's
Dropped Thiamin to improve flavor
Ghost energy provides a fully transparent label
Ghost exclusively partnered with Anheuser-Busch to manufacture and distribute the ready to drink products.