Ghost BCAA Sour Patch Kids Pineapple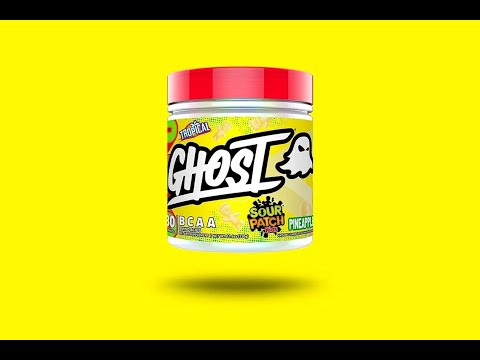 Taste
Sour Patch Kids Pineapple – The density and flavor of SPK Pineapple is just like all the other sour candy flavors off the ghost line. Right away the bold and rich pineapple flavor is met with a sour and sweet aftertaste. The tart citrus flavor of fresh pineapple is present off the first sip, and the sour aftertaste is present all the way through the backend. The SPK flavors do have a bit of bite to them since they are bold in flavor, but this one is a very good replica of the actual candy.
Mixability
The Ghost BCAA's are a very fine powder that mixes with ease. Upon shaking a few times, it is fully dissolved. I mixed this product with 1-2 scoops in 12-24oz of water and the taste are very refreshing and dense. Even if you do not have a blender ball I don't see this giving any issues with clumps or floating particles in your shaker cup.
Launch
Monday
July 18th
12 AM Central
1 AM Eastern
Formula
7g Vegan fermented BCAA's
3.5 Instantized Leucine
1.75g Instantized Iso-Leucine
1.75g Instantized Valine
25mg Astragin (Increase amino acid absorption)
Changes from V1 Ghost BCA
  V2 upgrades from 6g to 7g BCAA's


  BCAA are now vegan fermented


  Price slightly lowered