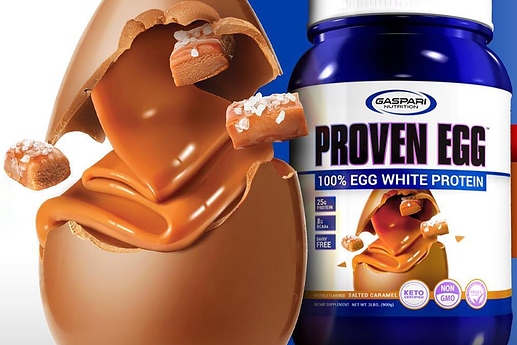 Profile 4 ingredients with 25 grams of egg white protein, no fat, 2g of carbohydrates and 110 calories.
Taste I noticed the caramel aroma as soon as I opened the tub. The sweetness of the caramel hits right away followed up with the bitter, salty taste on the back end.
Mix-ability It mixes very easily with any liquid. I used milk, water and yogurt. I also used it to make oatmeal caramel cookies. As others said, I did notice foaming but I just let it sit for a minute.
Overall Taste is excellent and mixes great too.I rate this a 10/10.