This is my first full egg protein, so wasn't sure what to expect. Opening the tub you get a whiff of cocoa, so that's a good sign. Very simple ingredients list and sweetened with stevia, for those that are not fans of artificial sugar substitutes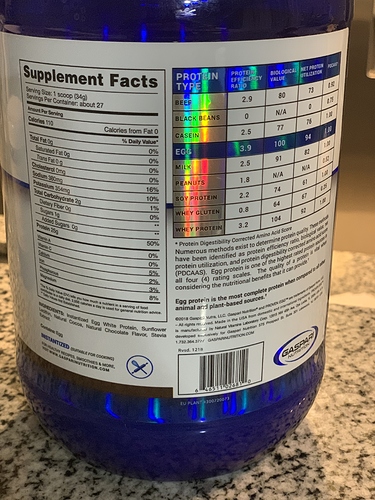 Mixability: Mixes great with no clumps whatsoever. I used 6 oz of water, there is some foam, which I expected.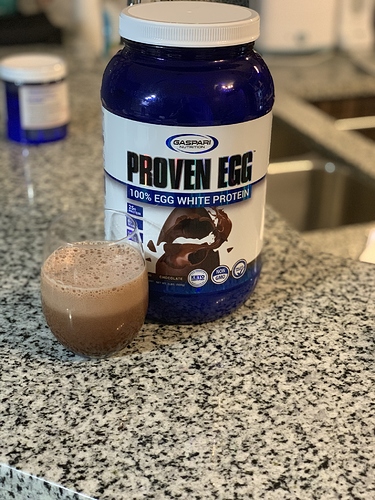 Taste: Initial taste for me was a sweet dense chocolate with a slight salty aftertaste. Flavor is very well balanced and enjoyable. It's a unique chocolate flavor, which is great, since chocolate and vanilla are pretty played out. They could of even called it Lightly Sea Salted Chocolate to capture that millennial audience everyone is after😁.
Overall: This is something I would definitely buy to mix things up or stock up on when it's on promo. Seems like it would also be great to make pancake,etc. Will need to try the Salted Caramel, which others have said is even better. Great product by the @GaspariNutrition team