Dymatize ISO100 Clear Cherry Watermelon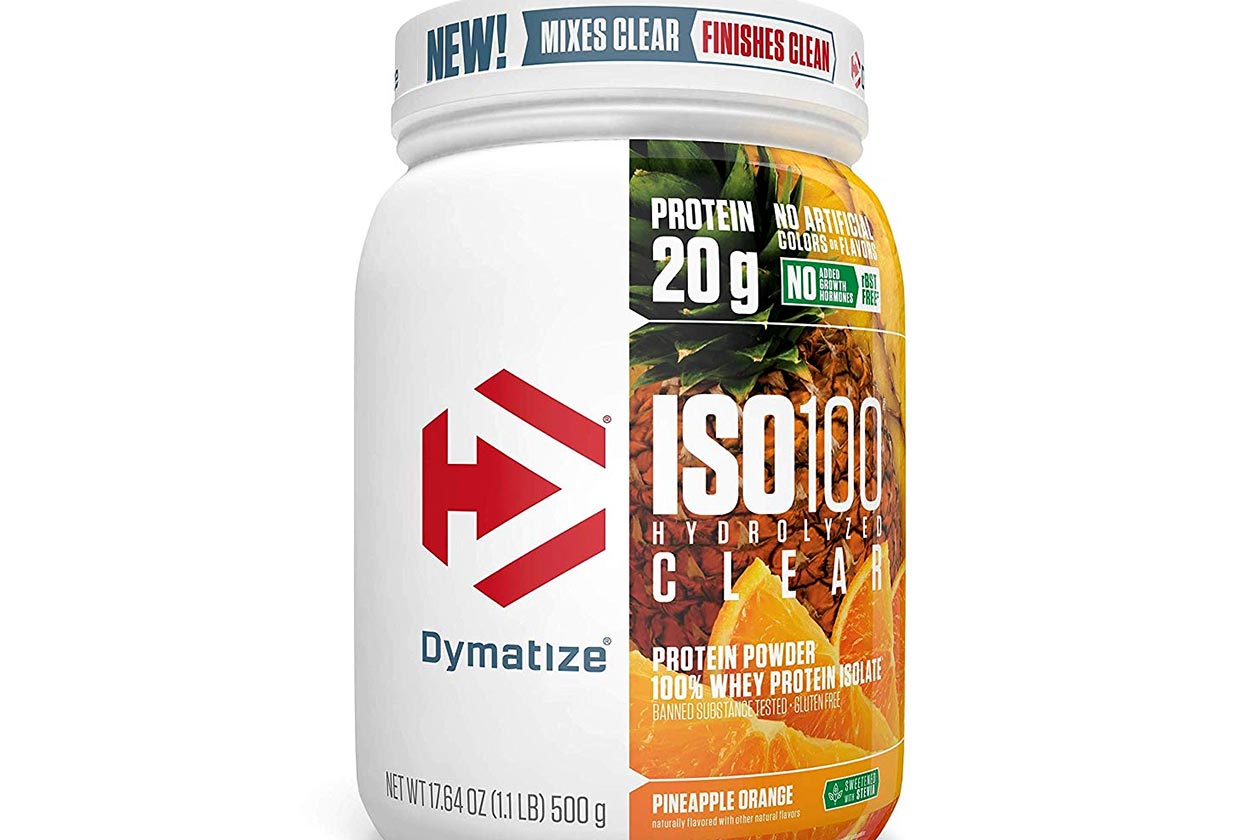 Taste
Cherry Watermelon - After mixing up a protein shake in 4-6oz of Almond Milk/Cashew Milk I noticed the primary flavor is the cherry. The cherry is very tart but really gives you a great flavor for a product that has no artificial colors or dyes. The watermelon is a mere aftertaste that picks up as it tickles on your taste buds. Overall the Ratio is around 70/30 in favor of cherry. There is a bit of zing from the stevia, but that is to be expected with how the product is flavored and the very small ingredient profile. For what you get this is very well done and true to its label name.
Mixability
Isolate protein powders dissolve almost instantly. I used 4-6oz of almond milk for a shake and tossed the scoop on top of the liquid. After shaking in a blender bottle for 15 seconds there was foaming, which the product claims would happen. Besides the foam, there were no mixing issues.
Formula
Per Scoop:
90 Calories
0g Fat
<1g Carb
20g Protein
Hydrolyzed Whey Protein Isolate, Whey Protein Isolate
Natural Flavors
Citric Acid
Sea Salt
Steviol Glycosides (Stevia)
No Artificial Colors & Flavors
Cost
20 Servings for $28
Considering the product is a 100% Isolate protein powder that is a feasible cost. The product also has no artificial colors or flavors for those who are interested in a fruity spin off of the flagship iso100 product offered from Dymatize. As the market grows this is becoming a larger trend for consumers. Given the quality and how the product was made this is a great buy for those looking for this option. If the no artificial colors or dyes does not attract you, then just roll with the regular iso100.