Hey guys. Just looked at the formula and I have to say it looks great.
I would only add betaine anhydrous, taurine and maybe change the extended release caffeine for neurofactor or caffeine citrate in my humble opinion.
As many users here have said here before, I like a pre that does the job and gets out of my body in a logic time.
Any reviews? I am thinking of buying it as soon as international private delivery returns to Argentina.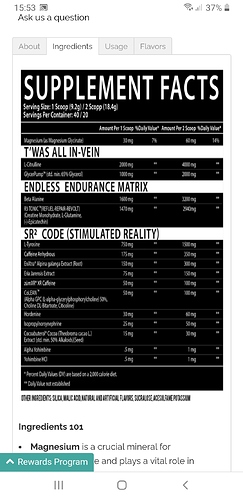 Thank you, stay safe.