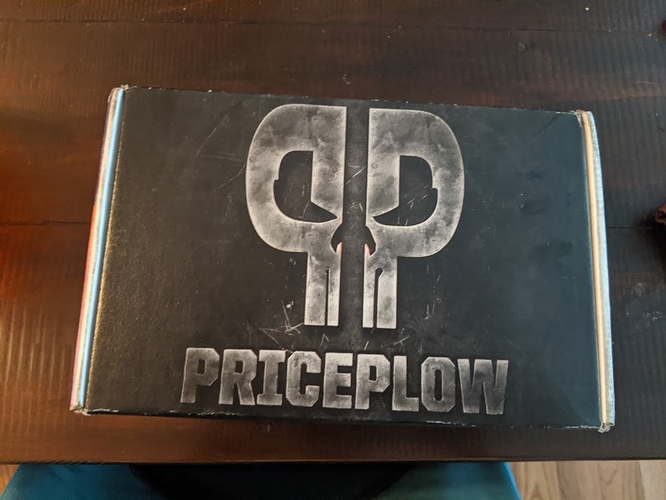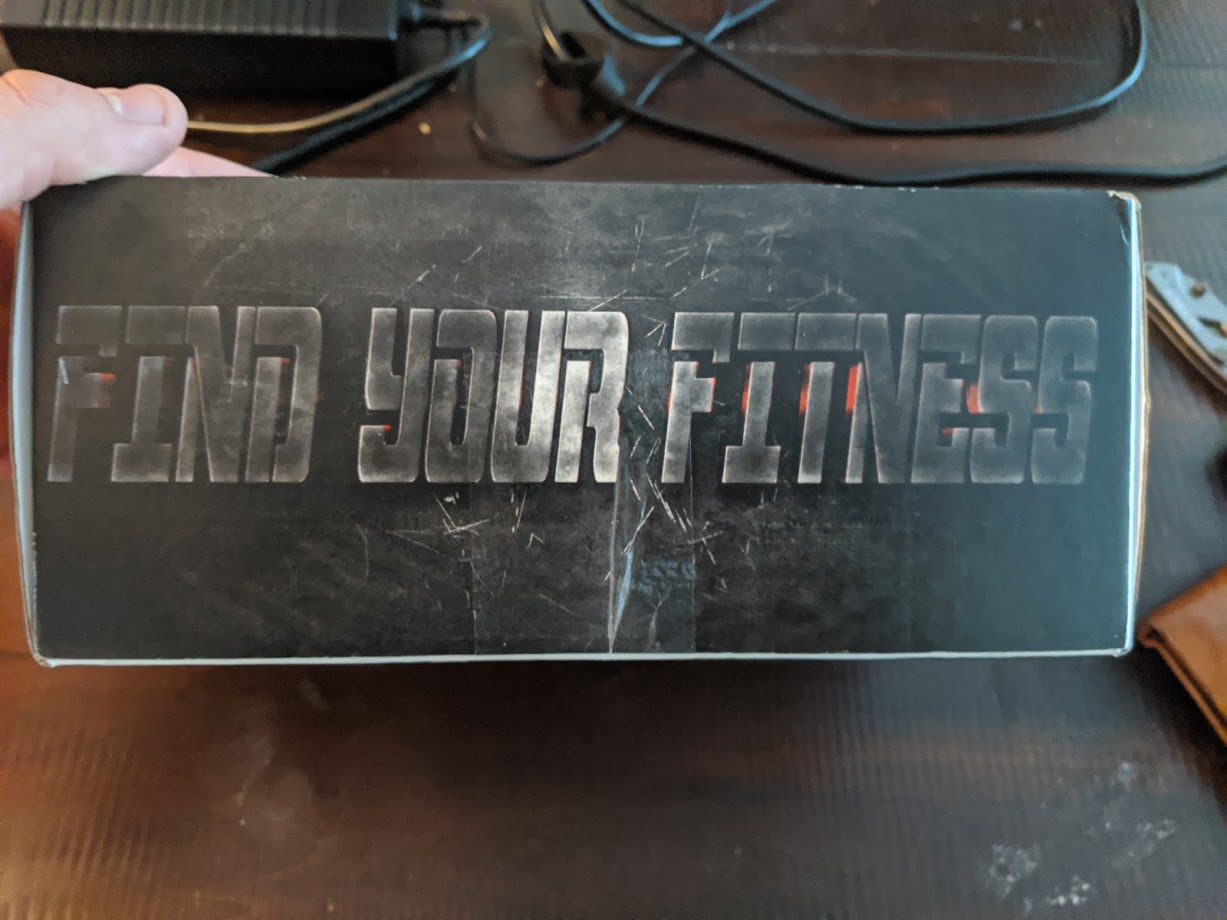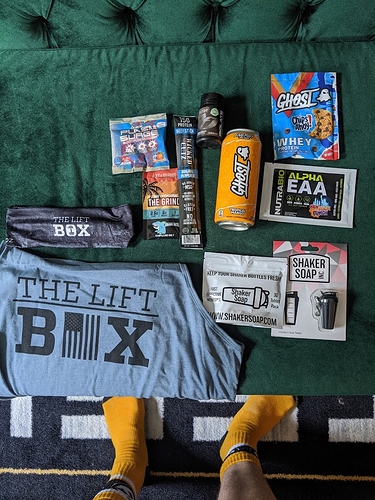 Overview
I have never heard of Lift Box until the announcement here that PP was collaberating with them on a box. I thought this would be a great one to support and of course, I knew I would get some good samples picked out. I was excited to get to try the Ghost Energy early (see my review), so that was my main selling point.
What was in the box
You can see on the pics everything that was in the box. I have had Ghost Whey Chips Ahoy, and the NB Alpha EAA New York Fruit Punch, but the rest is all new to me. I was excited to get another product to try from Glaxon, this time it is their non stim PWO Plasm Surge. The company is slowly growing on me so kind of cool to try out more things from them. I was also happy with the sample of Axe and Sledge The Grind, Muscle Feast protein (love the mini protein tub), and the Wicked Cutz jerky. Shaker Soaps seem useful, well they probably are lol.
My main disappointment here is you can see it is a Lift Box tank top and Lift Box headband. At one point I thought I had heard either the tank top or the headband was going to be PricePlow and I really wanted something with Price Plow on it. So I was sad that that is not the case here. SELL A T SHIRT ALREADY GUYS!!!
Price
I paid a total of $35 for this box, and I definitely feel I got my moneys worth. The company offers a discount to military which I was going to use, but the crazy part is the Price plow discount on this was a better deal and paid for the S/H. Not sure if that will be a constant discount, or a one time deal, but regardless if it is 35 or 40 bucks it is not a bad deal in my mind.
Bottom Line
I love to try out new supplements constantly and this is why I have a stockpile of ones. I like the idea of Lift Box and was happy overall with this collaboration. I will continue my Lift Box sub for now, as I can use the samples when I travel. This gets the DaSlaya approval!