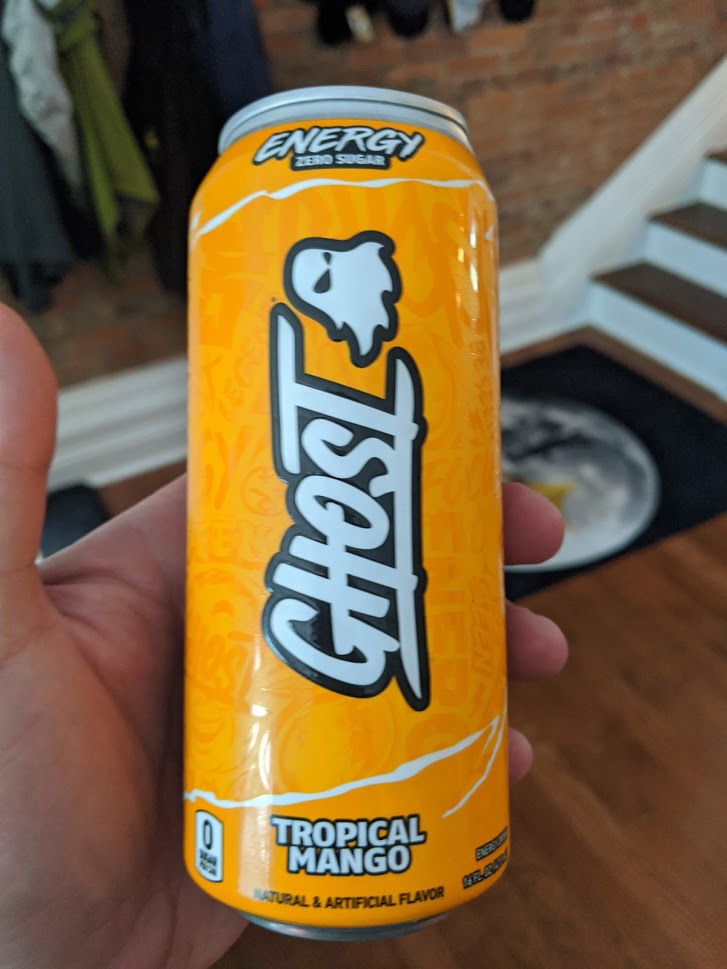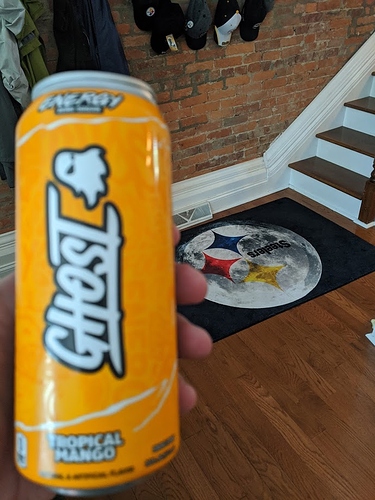 Overview
I ordered the Price Plow Lift Box Collab and it came in this morning. In it was one can of the Ghost Energy Drink. Once I got it cooled off I was excited to give it a shot.
Ingredients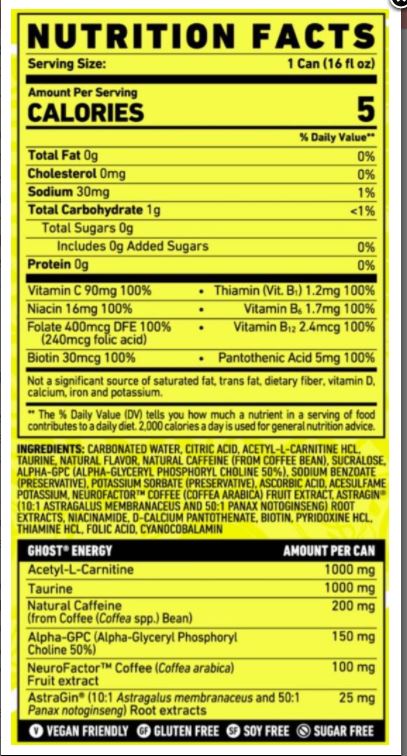 You have all seen the label here on PP (That is where I got the image) and from
@TheSolution
. First the amazing thing is it is a fully transparent label, which I must say is the first time I have seen that on an energy drink. To me the big stand outs are the 25mg Astragin, 100mg NeuroFactor, and the 200mg Natural Caffeine. So yeah happy with the label here, and I enjoy how it breaks it all down for you. I think the addition of Astragin is an amazing idea.
Taste
I got the Tropical Mango flavor. On the first sip I was a bit unsure as it was not sweet at all, not even a little bit which is different from every other energy drink I have had. On the second sip and beyond I could taste the great Mango flavor on the back end. Not so much tropical on the front end, but it is there as a very light flavor. I call this an Adult flavored energy drink, without the sweetness. Most energy drinks are a bit too sweet so I take my time with them. This one is easy to gulp right down. So yeah this flavor is great! 9/10
Effects
Now to the most important part, let us break this down into energy and focus.
Energy - The energy here hit me so fast I could not even believe it. Literally 5 minutes after I started drinking this I woke right up. I started this at around 1pm EST, and was doing my typical afternoon yawn. BOOM this hit fast. It did not hit hard to the point of making me shaky or anything, it was that nice clean energy feeling that wakes you right up and you just feel damn good! So yeah this hit the fastest of any energy drink out there, and I believe it is due to the Astragin being added to an already highly absorbed liquid form.
Focus - This came a little later about 15 minutes after I started to drink this. But right now I am about 75% done with the can and I am locked in! I am very focused right now and it makes writing this easy. So yeah amazing effect.
Bottom Line
This energy drink has hit me on the energy and focus level very fast and I have destroyed those afternoon blues. I just feel good, which seems weird to type after drinking an energy drink. I can see this actually being used as a good PWO also if you need some focus and energy, especially with how easy it is to drink and how fast it hits you.
This is highly recommended on release, and you better believe I am buying a case of each flavor when it is released. I hate to say it, but you have some serious competition now C4 Smart Energy!!