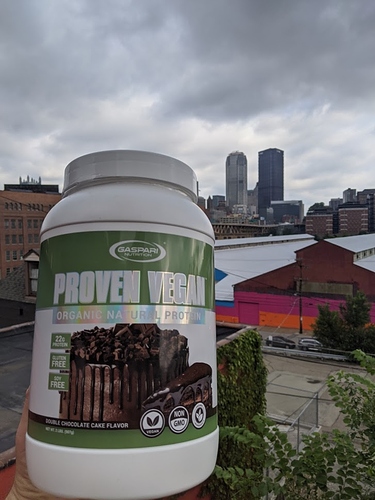 Why I chose this
I was given this to try in exchange for an unbiased honest review thanks to the Dragons Den program run by
@Dougefresh93
. Normally I am not a vegan protein fan, but
@TheSolution
has turned me on to a few good ones recently, so was curious how Gaspari was going to fit in this realm. Let us see…
Ingredients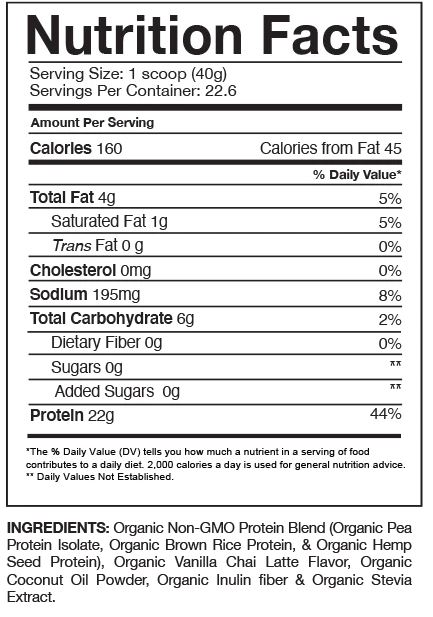 As you can see here each 40g scoop will net you 160 calories, 4g fat, 6g carbs, and 22g protein. The protein sources are from Organic Pea Isolate, Organic Brown Rice Protein, & Organic Hemp Seed Protein. Much like the Proven Egg this also has stevia included, but honestly I do not taste it.
Dosing/Taste/Mixability
Dosing - I take my protein powders in a variety of ways, either post workout (depends on breakfast and timing), with meals to add more protein, as a mid-day snack, and/or at bed time. I use my protein powders as shakes 90% of the time.
Taste - I got the Double Chocolate Cake flavor and I must say I was fairly impressed. Vegan proteins are a hit or miss for me, there is no in between. You do get that earthy taste in the front (as expected from any Vegan protein), but then the nice light chocolate flavor comes in and you get a slight slight cake taste at the end. It is not sweet and is so easy to just drink right up. No weird after taste or anything like that, just a nice solid light chocolate almost cake like flavor.
Mixability - No issues here, this mixes right up. No weird clumping or residue or anything like that left in the shaker cup after consuming.
Results
So the big thing with protein that I look for, especially as I get older, is how well it digests and did it do the job of at least making me feel like I drank a snack. Digestability here was amazing. I had to check there were no enzymes in this, that is how well it digests for me. No bloating, no gas or anything like that at all. Just drink and move along with my day just fine. This is not a protein that will make you feel full, but it does the job at keeping your hunger satisfied for about an hour after one scoop. \
Price
You can grab the 2lb containers (about 22 servings) from DPS Nutrition for $31.99 or currently Gaspari site itself has a SAVE20 code going on to save 20% which brings the price down to $32. So this comes out to around $1.45 a serving which is about on par with most other Vegan Proteins. Sure there are some cheaper ones (Nutrex) but here you are getting quality, so once I factor that in I have no problem with the price.
You can still use the code DTN8DEN which gives you a huge discount on the Gaspari site, and it puts this protein down to $28.
Final Thoughts
Well, the Dragons Den people that got the Vanilla Chai Latte said it tastes like Cinnamon Toast Crunch, so I already ordered up a tub of that flavor. That obviously tells you that I enjoy this protein and am currently still enjoying it (about halfway done). Everything I have tried from the Gaspari Proven Line has been great, and I love this new and improved version of Gaspari. This gets the DaSalaya approval, so if you want to give a Vegan protein you will enjoy a whirl, look no further.