Thanks to the Dragon's Den program, I now get to run DTN8 by Gaspari. I will log this in as I see fit, at least weekly during this run. Unfortunately with some travel coming up, I will not exactly have a consistent weigh in with same scale, time etc… weekly, but I will do the best I can to work with what I got.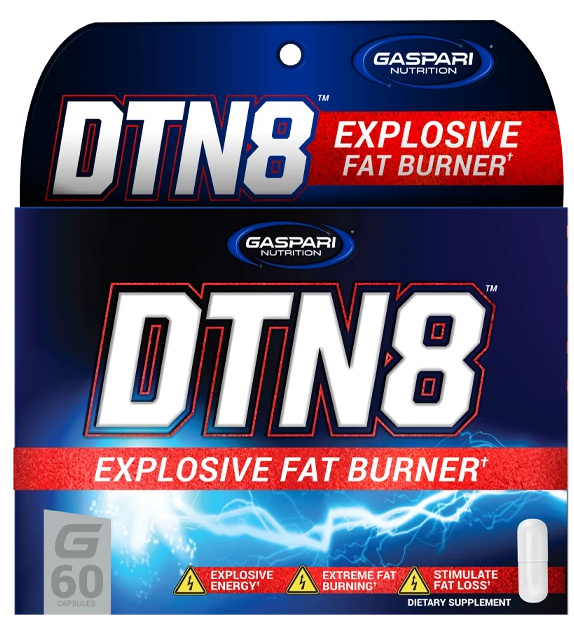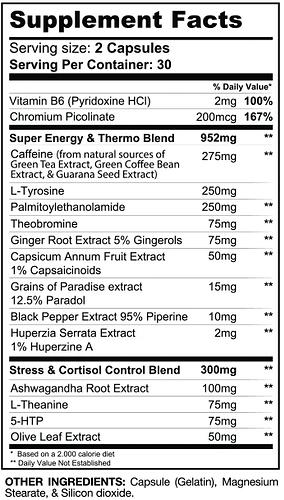 Label Claims
Explosive Energy
Extreme Fat Burning
Stimulate Fat Loss
Laser Mental Focus
Adrenal and Stress Support
What I Expect
Maintain or even lose a few pounds
Drop some belly fat (hopefully)
Focus, adrenal, and stress support is a bonus here
What I will do on this run
Use as a PWO on training days in conjunction with a Non-Stim Pump product
Use a morning pick me up in lieu of Coffee on rest days
Take same time every day (on wake-up)
Will weigh in and measure belly using tailor tape every Sunday morning on wake-up
- GIVE A FAIR AND COMPLETELY HONEST REVIEW
Maintain consistent diet as usual (I am not cutting/bulking, but always recomping)
Initial Reaction
First, I think the ingredient profile is pretty awesome. When I heard we were getting this to try out, Igot excited about it, which never happens to me on a fat burner. I have taken a few in the past, but I really do not put much stock in them. I do like the addition of Huperzia, Theanine, Ashwagandha, and 5-HTP. I think that is fairly unique (at least to me) for a fat burner to include some focus ingredients, granted the doses are not as high as you would need but it is a nice addition to the stack I already run.
I took my first dose today on waking (Rest Day), and walked the dog. Once i got back about 30 minutes later, I did feel a minor uptick in energy, and I slowly felt energy as time progressed. It did not give me the jitters or anything, and really felt like clean energy. I also do feel an uptick in focus this morning as I was knocking out my usual routine much more efficiently than I normally would on a rest day. Rest days I typically feel slow moving in the morning since I usually lift first thing. So we are off to a good start. Stay tuned for more. Tomorrow I will post how I feel about using this as a PWO.