Cellucor C4 SmartEnergy RTD Giveaway
Coming out of the woodwork. Must be they're smart to come here now for freebies.
I bet they have small hands. ; )
In my last year of undergrad! Just wrapped up my first year competing (bikini competitor) while balancing school work and life in general. I continue my learning not only through my education but also I tend to listen to podcasts during my cardio and I love reading when I get the chance too. Also super nerdy but I absolutely love to do word searches/crosswords/sudoku to stimulate my brain in the morning or to relax before bed!
The PMP test is NO joke. There are very few definition questions and a lot of situational questions. It is long too. Don't take this test lightly!
Thank you for the heads up. Yeah I need to get knee deep in studying it. Gonna be a pain
Agreed, it's an expensive and tedious certification
Or they're like @Dougefresh93 friend posted above

Thanks for the support! Always glad to hear people get something from my posts and research!
I spend entirely way too much time researching things. You guys probably see this primarily in the form of my posts regarding supplements and nootropics and whatnot, but I just love reading and researching in general, and have a halfway decent collection of books, including a lot of philosophy and theology. My job is civil engineering, so I have to stay sharp for that too, of course, but I just love doing research and learning new things in general. And I love me some caffeine and CDP-Choline; two staples for me for sure.
Great start in here! How about the first winner tomorrow!?!
Winner must show proof of small hands to be eligible and claim the prize


Congrats to the small handed gentleman.
That word is not in his vocabulary
He is a lawyer + has a kid
CC: @DaSlaya

Awesome thank you so much guys. Shipping info on the way. I'll def be posting a shot with hands lol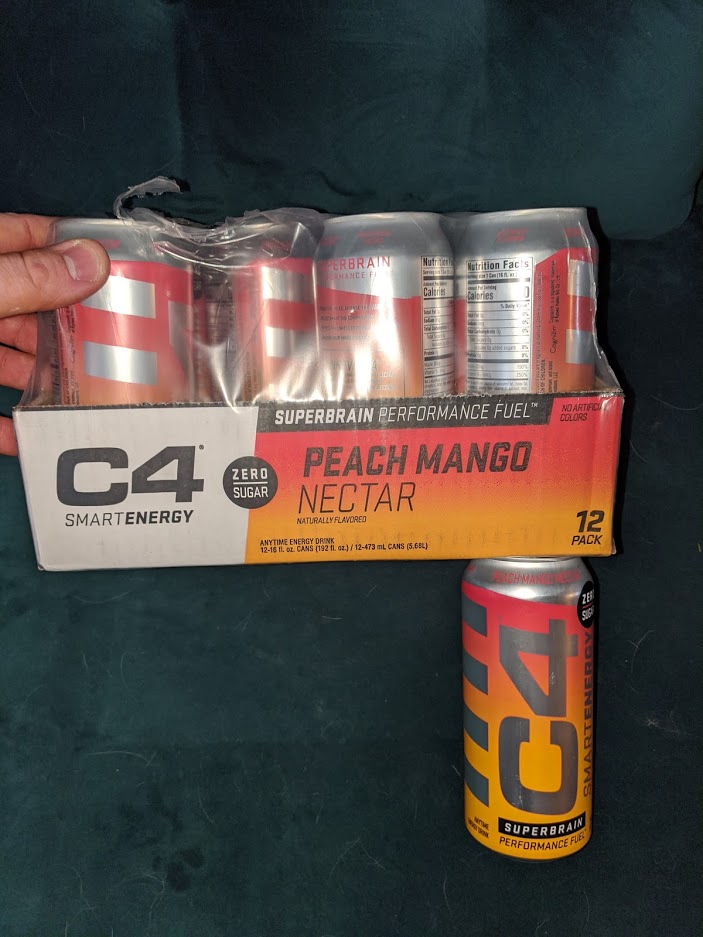 Got these babies in the mail today when I got home from work (just now). Thank you guys so much @stad0203 @burntreality Got them cooling off in the fridge and will try one at work tomorrow. Of course I will be posting my thoughts. Real curious to see how it compares to the other C4 RTDs!