TASTE
Blue Razz is probably one of the most overdone flavors in the industry, so I was expecting this to taste very familiar. Fortunately, Cellucor had other plans. This is not your typical blue razz flavor, there's a great mix of a bold berry taste finished with a hint of tartness. I was surprised by the richness of the flavor and lack of chemical after taste. The closest thing I could compare it to would be a blue sour patch kid, with less tartness. Cellucor knocked this one out of the park for me and out together a great balanced flavor. This one goes to the top of the list for me and has me looking forward to trying their newer flavors, as I think they're getting better.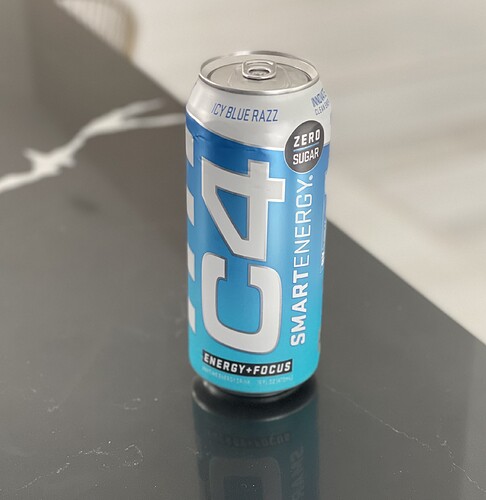 FORMULA
16oz - 200mg InnovaTea® Naturally Derived Caffeine
Cognizin® Citicoline
N-Acetyl L-Tyrosine
With 200mg of caffeine, Smart Energy hits the sweet spot for me. Also a big fan of the added nootropic ingredients, as I tend to sip these through the day while I'm working.
OVERALL
This is a great addition to the Smart Energy lineup and in my opinion one of their top flavors. They've been able to put together a great flavor combo that masks the added ingredients and doesn't have any strange aftertaste.