Disclaimer, received free product in exchange for review.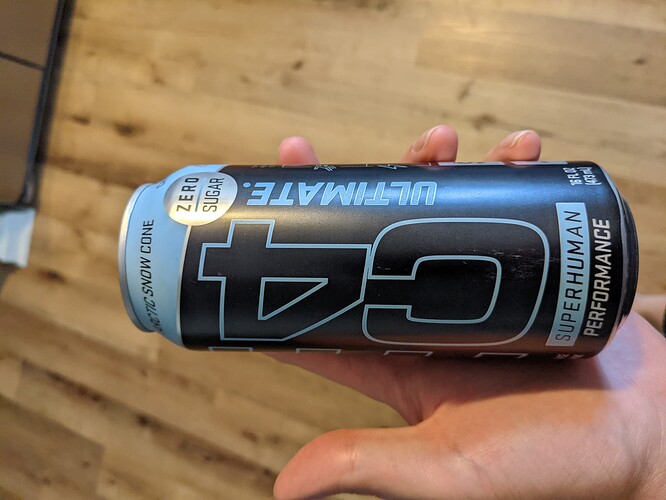 C4 Ultimate Carbonated is the upgraded version of the original Carbonated line, featuring more caffeine, GPC Choline, and more. Unfortunately dosages besides caffeine are not disclosed, as C4 officially moved to a Nutrition Facts label vs a Supplement Facts one, which does not require listing ingredient amounts. I would love to see disclosure here even though it isn't legally required, but I will say the energy hits hard.
I received the Arctic Snow Cone flavor. It's a strong, almost sour flavor–if pressed to describe it, I feel like it's a lemonade base with some raspberry, while my girlfriend insists it is "blue." Admittedly, it does taste like blue.
Like I said earlier, the energy hits hard. I have been taking a break from the gym, so i haven't utilized them as a true preworkout yet, but I've been replacing my morning coffee with them, and the energy lasts a good 6 hours or so. I get very slight jitters from a full can, so lately I've been leaving about 1/4 of it in the fridge for my lunch break.
All in all, it's a great product, and I would (and do) pay money for it.