First time user of Bluestar Nutraceuticals. I won't be giveaway out on by @Adidasshorts - and shipment came in the the mail today!
Perfect timing for my post workout shake. My first thought when I opened this tub was that I needed to find the scoop. Once I stuck my hand in the jar, the protein powder was smooth and fluffy. Very easy to sift through.
I received the chocolate peanut butter flavor.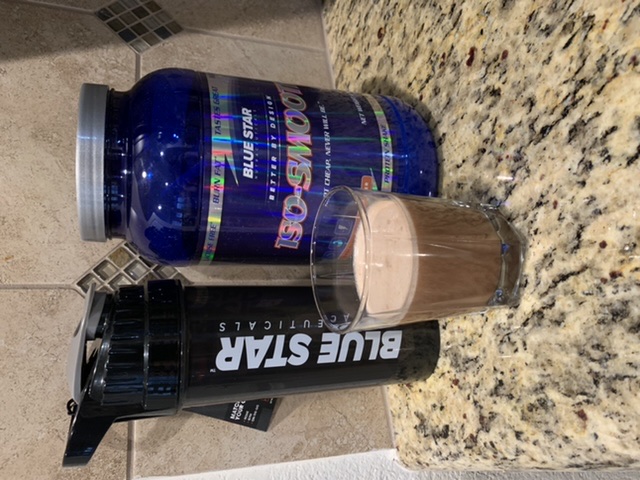 The initial smell is heavy on chocolate with a nice easy peanut butter compliment. Fluid intake recommendations are 8-12oz. I used 9oz for a more concentrated flavor.
The flavor is very sweet and enjoyable. The peanut butter is fainter than I anticipated but that doesn't make the product any less tasty. For anyone who likes sweet protein with a compliment of peanut butter, this is for you! The mixability was fabulous. No clumps and no specs, and shaken without a blender ball.
Overall, I'm very impressed with Bluestar and this product. The ingredient label demonstrates a top notch product and the taste and mixability tend to make me agree that this is a very high quality protein isolate!