Got some BEAM samples for @TheSolution. I'll post my reviews here.
Today I tried the Whey Protein Salty Peanut Butter. Here's how it mixed up.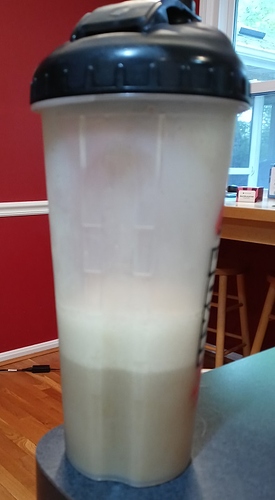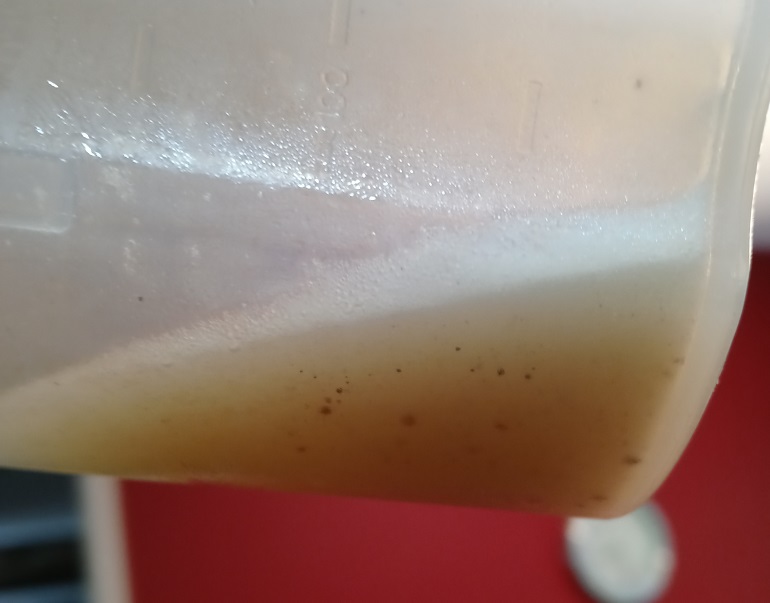 You can see there are some left over particles. I was told that these are trace mineral flakes and are to be expected. They do not take away from the taste.
So I'm scratching my head a bit about the name of the flavor - Salty Peanut Butter. The Solution said it was named after a certain ice cream flavor that has some chocolate in it to. So the name is totally misleading. The powder smells like Reece Pieces. If you have ever smelled PES Select Peanut Butter Chocolate Cup, it smells a lot like that. But the taste is a little different. It is heavier on the Peanut Butter side. I'd say 70:30 Peanut Butter to Chocolate. It is very tasty. With the chocolate flavor, I just am not getting that saltiness. Maybe I'm just not attune to it. So I'm going to describe it as a sweet peanut butter with a little chocolate added in. It mixes normal - not thin, not thick. 9/10