BEAM Mango Lime Pre-Workout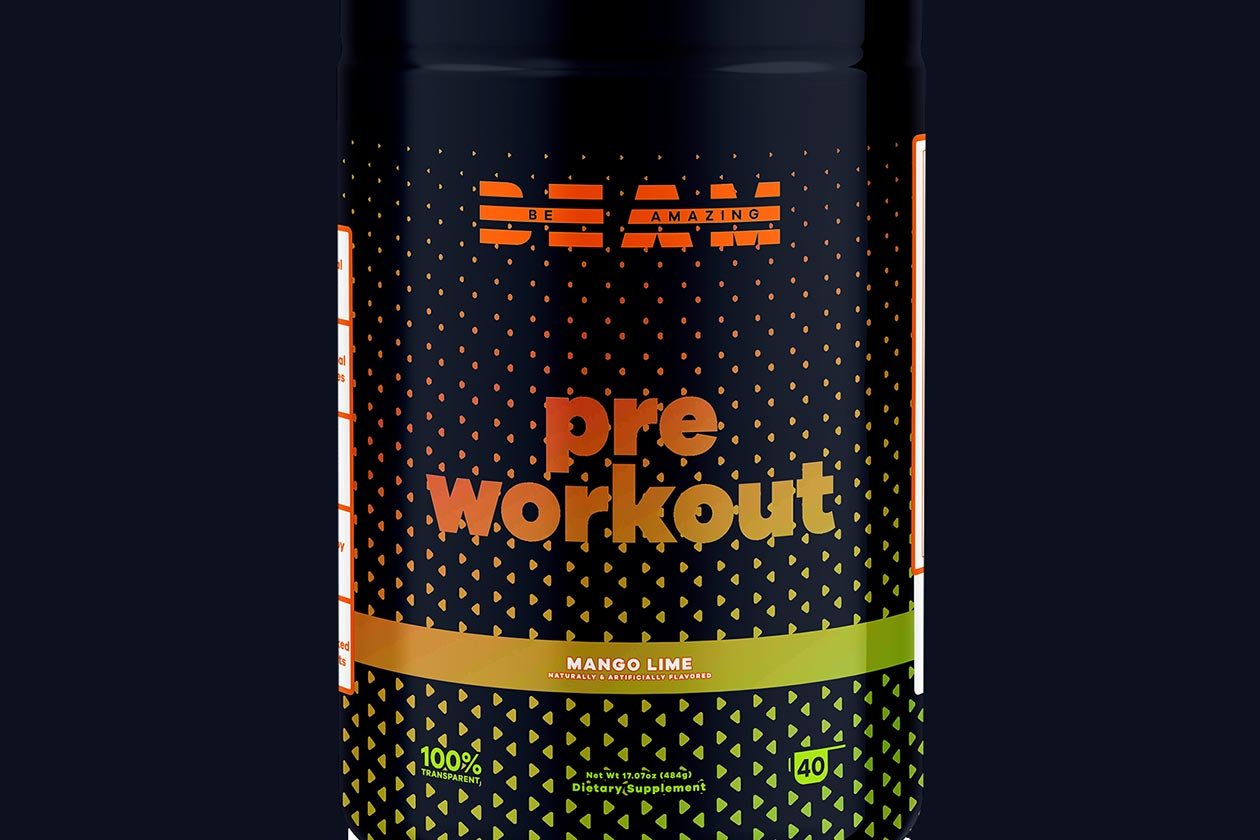 Mango Lime - Right away you get a burst of mango that pairs with a dense lime in the aftertaste. For those who enjoy a bold mango flavor, this really packs a punch. I would say it's a 60/40 ratio of mango to lime as you continue to sip on the product. The ripeness of the mango complements the tart and ripeness of the lime in the backend to give you the best of both worlds. There is a bit of zest, which helps combat the initial flavor, but this also allows you to truly capture both aspects in the pre-workout. Overall this is very well done and incredibly refreshing to sip on.
Mixability:
BEAM Pre-Workout mixes with ease. When the powder starts to hit the water in your shaker cup it will start to dissolve. Even with a 24g raw active serving (2 scoops) I found no clumps or particles sitting at the bottom of my shaker. After having their vegan protein and seeing how smooth it does mix, I knew the pre-workout would cause no issues.
Formula:
Per 2 Scoops:
5g L-Citrulline (Pumps, Nitric Oxide, Delay Lactic Acid Build Up)
3.2 Beta-Alanine (Endurance and Recovery)
3g Betaine (Power, Performance, Cellular Hydration)
2g Taurine (Recovery)
2g L-Tyrosine (Mood Enhancer, Cognitive Enhacner)
300mg Ashwagndha (Mood, Cortisol, Stress Reliever)
250mg Caffeine from CoffeeBerry (Natural Caffeine)
250mg Cocoa Bean Seed Extract (Nootropic for Cognitive Enhancement)
200mg Grape Seed Extract (Health Benefits , increase Blood Flow)
100mg L-Theanine (Extend Caffeine Half-Life)
50mg Astragin (Improve uptake of ingredients)
40mg Resveratol (Improve Body Composition)
Pros:
Open-Label

Clinically Dosed Ingredients

Top of the line flavoring