Win one of 3 tubs of our BRAND NEW ISO-Smooth! New flavors, higher quality
Well lets hear how it tasted.
Brah… it's fucking great!

I just mix it with water. I know others that make with and/or toss it in their coffee.
That is the flavor I want to try too.
Here is last nights example of a splurge! Home made eggs Bennie (thanks Gordon Ramsay for the hollandaise recipe)
Note the Christmas Cookie ice cream. ; )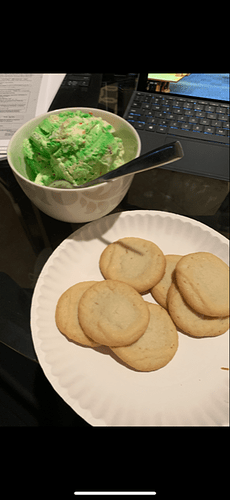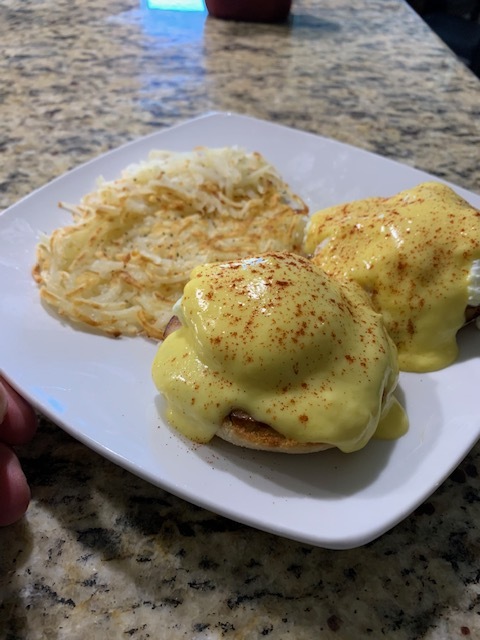 Since @Adidasshorts stole my thunder.
Here are some of my top ice cream selections.
The ice cream you post always look amazing. I have this mental block on the shipping for the pints I see from some of the brands. I don't care about paying $10+ for a pint though.
Ample Hills ships free brother
https://www.amplehills.com/products
Highly suggest choose your own story
Munchies
Nonna D Oatmeal Lace
It Came From Gowanus (best flavor they offer)
Gooey Butter Cake
PB Takes a Dip
Fluffernutter Fudge
Other great flavors:
Snap Mallow Pop
Spider Man
PB Wins the Cup
4 pints for $55? Jeeeeez.
I buy some pints for $9 at the grocery store. I can taste the difference, kind of like steak grades.
Quality comes at a cost
Think about comparing Ghost to Six Star.
There is a reason one is more expensive than the other. (Raw Materials, Flavoring etc)
Same with ice cream and the ingredients & home-made mix-ins, swirls etc…
Bingo… We could make the analogy for a lot of things. You get what you pay for.
I'm not digging at anyone who wants to buy it - just too rich for me. But we aren't talking about health benefits here - it's ice cream. Sugar and fats either way. Only taste and texture are the real differentiators.
We all have our preferences on what we want to spend our money on. Personally I enjoy some good desserts, so that is why I buy them, and other things off goldbely. Another reason I like to find high-end restaurants when I travel and pay extra $$ for high-quality food.
Some people like to buy extra supps, some people like to buy stuff for their cars, some people like to spend extra on high end coffee. It is all a personal preference thing.
Does anyone else make ice cream at home?
I do, I have the Salt & Straw Cookbook.

saves me from spending $20/Pint from Portland.
No I haven't. But to the point of @TheSolution - I spend a good chuck of money on quality ingredients to cook fancy dinners and host people. I gotta have fresh basil growing on the vine for my Italian food, top notch ingredients homemade desserts, etc…
It's all personal preference.
So you get your Fat and Sugar from homemade desserts just like I do from ice cream. Both which utilize higher-end ingredients
We have been on the same page from day 1 homie
Growing up in an Italian family I know that if you don't have fresh ingredients or make spaghetti by hand my grandmother won't show up to dinner or else she beats me with her cane

You're Italian too? Heck yah. Makes sense why we love food so much.
My cousins are Bizzarro's, and my dad's mom (Grandmother) is 100% Italian.
So we have Stuffed Shells, Lasagna, Pasta & Meatballs, Chicken Parm etc… as a dish for every holiday